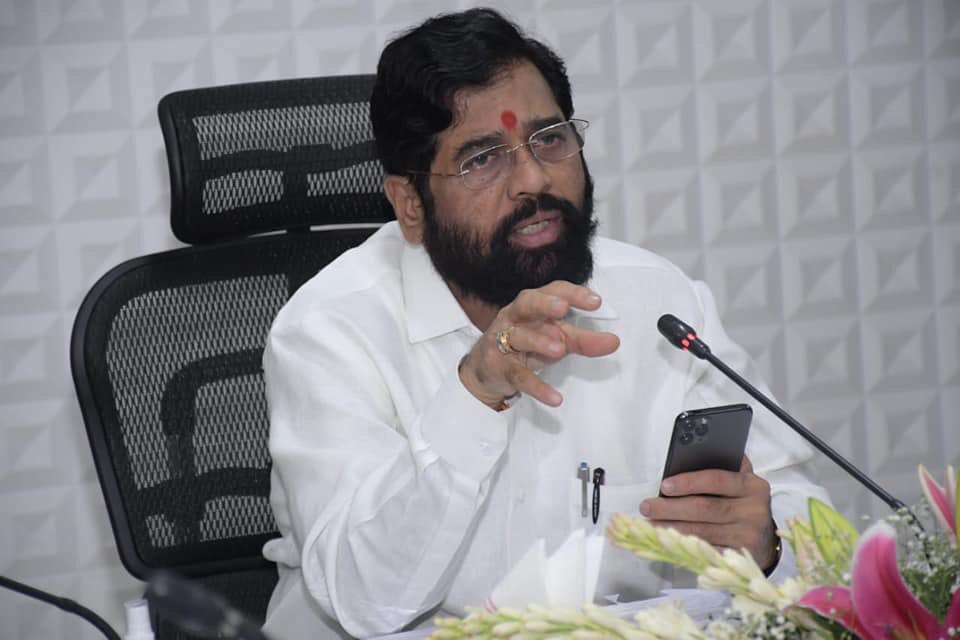 Hadapsar, 9th July 2022: "With the blessings of the people of Maharashtra, I have the opportunity to lead the state. As the Chief Minister, I will strive to bring justice to the people of the state and make Maharashtra prosperous", said Chief Minister Eknath Shinde.
He testified that he would try his best to bring good days into the lives of the common people of the state.
After being sworn in as the Chief Minister, Eknath Shinde will perform the annual worship at the Vithal-Rukmini temple in Pandharpur on Sunday (Ashadhi Ekadashi) for the first time. On his way to visit Pandharpur, former Shiv Sena corporator Nana Bhangire gave him a warm welcome at the Gadital.
Former Shiv Sena minister Vijay Shivtare, Shiv Sena leaders Ajay Bhosale, Kiran Sali and other office bearers were present on the occasion.
CM Shinde said, "I and all our MLAs have accepted the role of Balasaheb's Hindutva. We are also carrying forward the teachings of Dharmaveer Anand Dighe Saheb. We all know Balasaheb's Hindutva. Now, we will definitely do whatever we can to take this state forward, to make it prosperous. In fact, we will continue to make such an honest effort.
I have met President Ramnath Kovind, Prime Minister Narendra Modi and the Union Home Minister Amit Shah in Delhi. Other ministers also met at that time."
He said the assurances were that the central government would fully support the development of Maharashtra.
"Three citizens of our state have died in the yatra at Amarnath. Therefore, do not play the drums anywhere, " the Chief Minister appealed to the party workers present and paid homage to the deceased persons.
On the occasion of Ashadi Ekadashi, the Chief Minister wants to reach Pandharpur. So he left, thanking the activists present and the Athavale group.
Join Punekar News Telegram, Instagram And Twitter  For Regular Update about Pune City And Pimpri-Chinchwad