With 18552 new Corona cases, tally crosses 5 lakh mark in India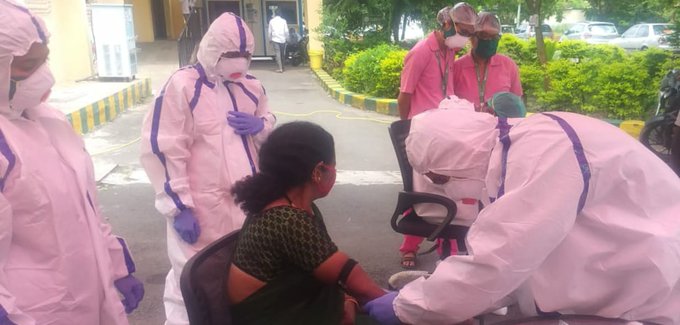 New Delhi, June 27, 2020: The Union Ministry of Health and Family Welfare today said that the number of patients infected with the Coronavirus in the country has exceeded eighteen thousand in a day for the first time. According to data released today morning, 18,552 new cases of COVID19 patients have been reported in the last 24 hours.
According to the ministry, the number of corona patients in the country has reached 508,953. Of this, 197387 are active patients, while 295880 people have been cured of the infection. The death toll has risen to 15685.
The state of Maharashtra, the worst affected state by Coronavirus crossed tally of one lakh fifty-two thousand on Friday. According to the latest figures, there were 5024 new COVID19 cases yesterday taking the total number of COVID positive patients to 152,765. Also, 175 people died while 2362 got discharged from hospitals after being cured. There are still 65,829 active cases. Till now 79,815 COVID-19 patients have been cured. The recovery rate in the state is 52.25 %.
Follow Punekar News: