Work From Home : Long Hours, Slow Internet and Home Chores Define People's Lives Now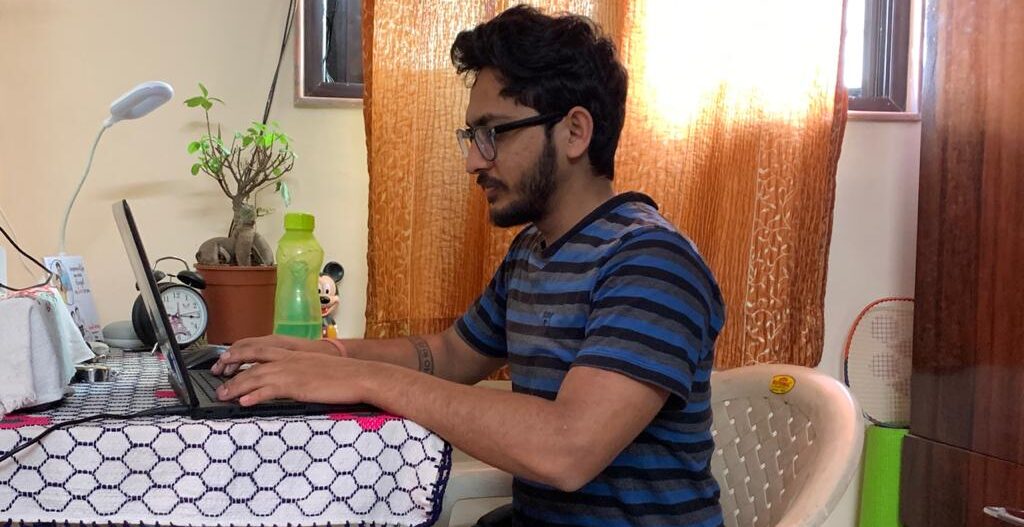 Sumit Singh

Pune, March 31, 2020: Seven days of lockdown has redefined the way people used to led their life till now.

Punekarnews.in spoke to some professionals to understand their routine now.

No movement, affects health

Mohsin Sayyed (31), team leader with an investment bank, said that work from home has started taking a toll on his health besides demanding longer hours at 'work' now.

"It is very difficult to manage work from home due to electricity cut, slow internet as well as the slow computer system. We are now working 15 hours daily just because the system is very slow. And being a team leader it's difficult to manage team members who are working from home. It is impacting the health as I have not moved out for last seven days", said Sayyed from Lohegaon.

Deepti Sharma (28) from Kalwad, works for an insurance company, and believes that the lockdown will not impact the insurance sector because it is the need of people. "But work is getting slow because we are not able to go for a business (new customers). However, it is definitely having impact on our health as the whole routine has changed", Deepti says.

Mohit Mirpuri (29) from Camp, a businessman, said that there is no business, "but we are staring at bills and payments to labourers and various taxes like maintenance, property and water which needs to cleared."

Power cuts hamper WFH

Software Engineer Pradeep Bisht (30) from Vishrantwadi, "Work from home is making us lazy. At office, we had movements and activities like coffee break, sutta (cigarette) break, working, meetings, playing table tennis and pool. So overall it used to be a satisfying day."

He further said, "now we have a monotonous life. Just sitting in front of laptop that's it. Workwise there is not much impact but problem really comes when we face power cuts. As Pune is already getting hotter day by day, it becomes irritating staying without power. Also, if we are working on some critical task, power cut makes it even worse. We have also started gaining weight."

Double shifts

Another IT engineer Neha (30) from Vishrantwadi believes WFH has further burdened working women.

"Now women have no life except work. First you have to finish household chores and then start office work, hardly sparing time for other activities. Sometimes, it is a bit distracting, when home responsibility comes to picture," said Neha.

"On work front, comparatively we are working more now, as there is no time bound (deadline). People are under impression that all are at home so anytime meetings are fine. Due to heavy load from remote connections, connections to company portal is very slow, which is at times annoying", she added.

More kitchen rounds

For Aparna Joshi (45), a housewife from Bavdhan — her schedule has become more hectic. She said, "due to lockdown, my husband and two college going children are at home besides my in-laws. Now I have to spend more time in the kitchen as everybody has different demands for eating food."

WFH is good

On the other hand Sharmeen Shaikh (30) from Aundh, said she was looking for this WFH opportunity for a long time. "I am loving it. I always wanted WFH opportunity. Only that, shops should be open. Also since, housemaids are not coming to work, I am compensating for it as well", she said.

Supply alcohol

Investment banker Atul Singh from Dighi had an unique demand. He stated that the government should start home delivery of wine. "The first 2-3 days was okay but now it is difficult to work. Now it is making me lazy. The government should allow home delivery alcohol to maintain social distancing", he said.
Follow Punekar News: