Yokohama India amplifies its Yokohama Club Network with a dedicated store in Pune, Maharashtra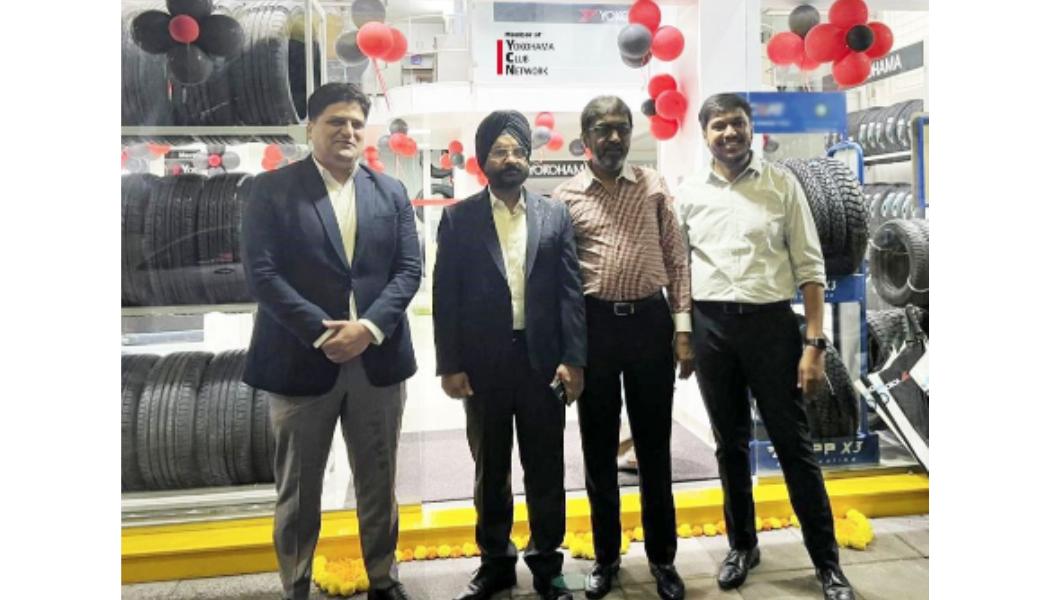 Pune , March 25 , 2023: Yokohama India is pleased to announce the launch of a dedicated store in Pune, Maharashtra, within its flagship Yokohama Club Network (YCN) to facilitate a world-class tyre buying experience for customers. Darshan Tyres, one of the most prominent tyre retailers in the area, will be the official merchandiser of the full Yokohama range of performance tyres. The arrangement would validate the full inventory on display, including the passenger car tyresand SUV tyres. The specialized store would bolster the already expansive Yokohama Club Network to create a well-connected channel around the country.
"To achieve excellence, customer reach and customer satisfaction hold utmost importance. The Yokohama Club Network has been at the forefront of offering a wide range of tyres to meet the Indian motorists' needs and also services thus setting a benchmark in customer satisfaction. The new YCN store in Pune is an opportunity for us to connect with the customers in this area to equip their vehicles with our top-notch performance tyres and get the most from their motoring lifestyle,"Mr. Harinder Singh, Director – Sales at Yokohama India was quoted saying.
Mr. NayanGandhi , owner of Darshan Tyres said, "We have been associated with Yokohama Tyres for over 11 years now. This brand has been consistently offering our customers technologically advanced tyres which give superior ride comfort. We upgraded our showroom into a YCN store so that more customers can benefit from this superior quality and service of Yokohama Tyres."
YCN dealership stores are not just a regular tyre shop but a one-stop solution for tyre-related needs and services like the complete range of Yokohama Tyres, wheel balancing, wheel alignment etc. All these come with the latest tools and machinery and trained technicians. Since 2020, Yokohama India has increased its YCN fourfold and looks to expand its reach more aggressively in 2023 as well.
The Yokohama Rubber Co., Ltd., recently also announced that it is expanding its passenger car tyre production capacity in India to meet the increasing demands from the local market. With an additional investment of US$82 million, the company looks to increase its annual passenger car tyre production capacity in India from the current 2.8 million to 4.5 million tyres.