120 WOMEN GRADUATES FROM AVERY DENNISON-NSDC SKILL DEVELOPMENT TRAINING PROGRAM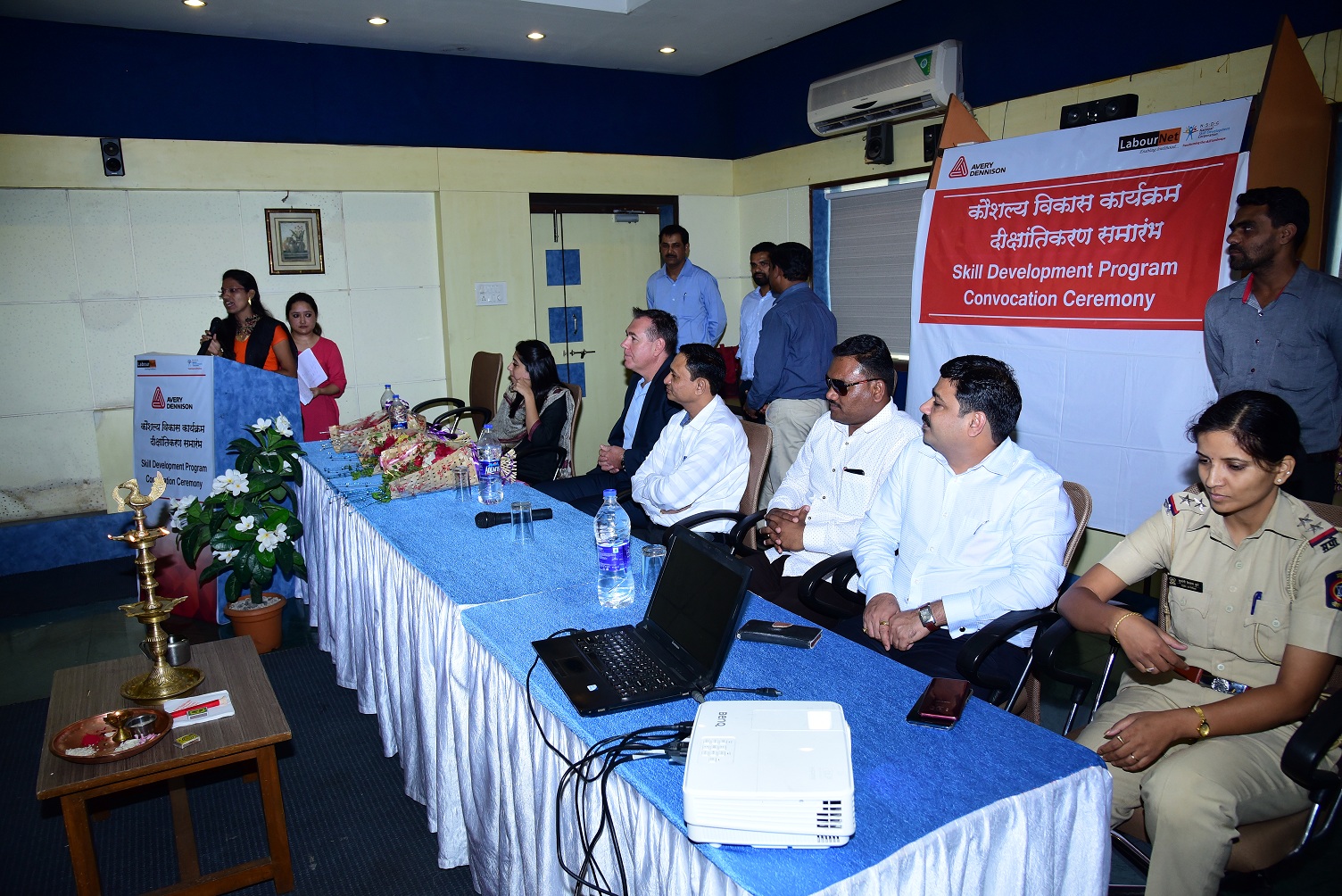 Pune, Aug 30, 2018 – The first batch of 120 women are graduating from the skill development program jointly commissioned by global materials science and manufacturing company, Avery Dennison Corporation (NYSE:AVY) and Government's National Skill Development Corporation (NSDC). Avery Dennison Corporation through its CSR wing, Avery Dennison Foundation has joined hands with NSDC to impart skill development training to 500 women in Ranjangoan village, Pune.
Avery Dennison Foundation and NSDC co-developed a special program to train women, with the objective of making them self-employable and financially independent. This special program has an array of courses such as tailoring and beautician.
The first phase of 120 women trainees has already completed their course as skilled beauty therapist and self employed tailors. A convocation ceremony was conducted at a hotel in Ranjangaon,Pune to commemorate the success of this first batch of 120 women graduates.
The convocation ceremony was graced by the Chief Guest, Mr. Jacques Marshall, senior human resource director, South Asia Pacific and Sub-Sahara Africa, Ms. Anushree Singh, human resource director, South Asia, Mr. N. A Deshmukh (Dy. Director – Industrial Safety & Health), &Ms. ShubhangiKute (Police Sub- Inspector – Ranjangaon) and- Heads of Village Mr. RajendraDasgude& Mr. VishwasKohakade.
Speaking on the occasion, Ms. Anushree Singh, DirectorHR, Label & Graphic Materials, South Asia, Avery Dennison said, "This initiative resonates with our mission to support the cause of women's empowerment and sustainability in the communities where the company operates. We are extremely delighted to partner with NSDC whose experience in skill development will help us in achieving our mission of enhancing the employability of women and reinforce our commitment to the Government's Skill India Mission".
The women who are trained under this initiative, plan to start their own shops and be financially independent. Avery Dennison India HR and Administrative team will be making visits to these graduates to understand if and how the course has actually helped them and what refinements are required in the course modules going forward to ensure better success rate of future participants