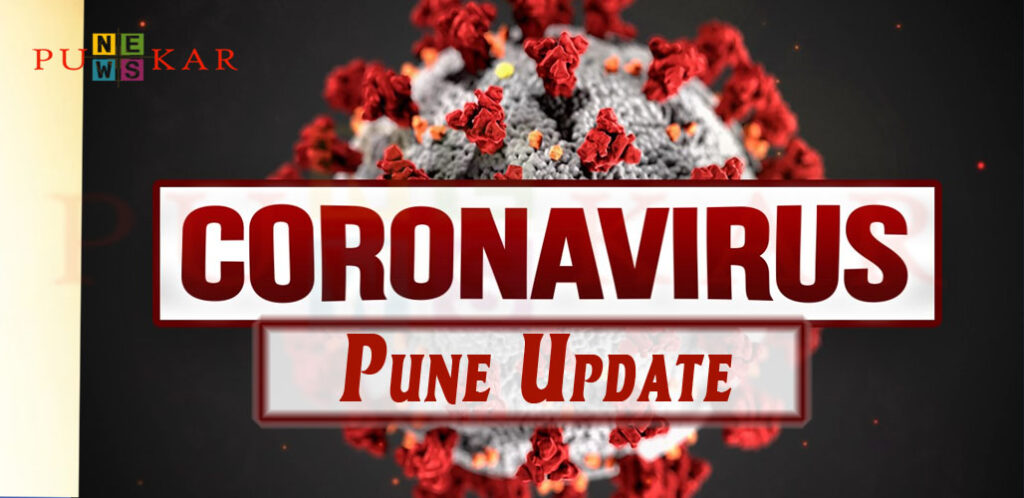 Pune, June 7, 2020: With the addition of 342 fresh Coronavirus positive yesterday, the total number of COVID cases has reached 9307 in Pune district. Also, 299 patients got discharged from hospitals while 6 people died.
Dr Bhagwan Pawar, District Health Officer (DHO), said that out of total 9307 patients 5936 have been cured and discharged from hospitals, while 407 people have died. There are still 2964 active patients undergoing treatment including 231 critical patients. Most of the patients are from Pune Municipal Corporation (PMC) area. Till now 73,148 people have been tested in the district.
The 9307 patients include 7812 from Pune Municipal Corporation (PMC) area, 704 from Pimpri-Chinchwad Municipal Corporation (PCMC), 341 from Pune Cantonment, 41 from Khadki Cantonment, 4 from Dehuroad Cantonment and 405 from Pune rural areas. In the Pune rural areas, there are 9 from Baramati town, 13 from Baramati rural, 53 from Daund town, 1 from Jejuri, 2 from Talegaon Dabhade, 1 from Chakan, 1 from Saswad, 2 from Lonavala,1 from Shirur town, 107 from Haveli, 21 from Shirur, 28  from Junnar, 27 from Khed, 21 from Mulshi, 31 from Velha, 17 from Bhor, 5 from Indapur, 2 from Daund rural, 13 from Maval, 7  from Purandar and 43 from Ambegaon.
Across Maharashtra, The current count of COVID19 patients in the state of Maharashtra is 82,968. Yesterday, newly 2739 patients have been identified as positive. Also newly 2234 patients were discharged from hospitals after being cured yesterday, while 120 patients died. There are still 42,600 active patients in the state, said Health Minister Rajesh Tope.
According to the health department, the recovery rate in the state is 45.06% while the fatality rate is 3.57%. Currently, 5,46,566 people are in-home quarantine. There are 75,741 beds available in quarantine institutions and 29,098 people are in institutional quarantine currently.
According to the Union Health Ministry, the number of Coronavirus positive patients has reached 246,628 across the country. Out of this, 119,292 have been cured and discharged from hospitals while 6,929 people have died and one patient has migrated out of the country. There are still 120,406 active patients undergoing treatment in hospitals across the country.