67th National Film Awards: 'Chhichhore' wins Best Hindi Film, Kangana Ranaut wins Best Actress Award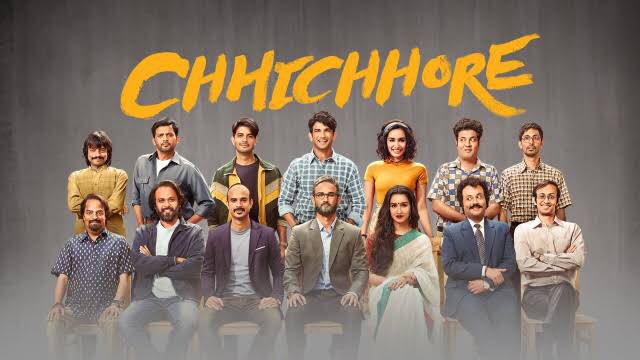 Harleen Kaur Grewal
Mumbai, 22 March 2021: The 67th National Film Awards ceremony was held today. Talking about Hindi cinema, this time actor Sushant Singh Rajput's film and actress Kangana Ranaut has won. Sushant's film 'Chhichhore' won Best Hindi Film, in which the film talked about mental health, while Kangana Ranaut has been awarded the Best Actress Award for two films, for 'Manikarnika' and the film 'Panga'. B Prak has won the award for Best Male Playback Singer for 'Teri Mitti' from Akshay Kumar's film 'Kesari'. 
See the list of winners here
The nonfeature film announced by Arun Chadha
Best Narration – Wilt Karnataka
Best Music Director – Vysakh Jyoti
Savita Singh gets Best Cinematographer for Film Sonsi
Best Direct Sudhanshu Saria
Best Animation Film for – Radha
Best Non-Feature Film- An Engineered Dream, produced by Hemant Gaba
Special Mention of Award for Feature Film- Biriyani (Malayalam), Jonaki Porwa (Assamese), Lata Bhagwankare (Marathi), Picasso (Marathi)
Best Haryanvi Film- Not Chopi
Best Chhattisgarhi Film- Bhoolan Di Mej Best Telugu Film – Jersey
Best Tamil Film – Asuran
Best Punjabi Film – Rab Da Radio 2
Best Malayali Film – Kala Nottam
Best Marathi Film – Bardo
Best Hindi Film – Chichhore
Best Female Playback – Sawani Ravindra to film Bardo's song Ran Betal
Best Male Playback – P Prak to Film Kesari's Songs Teri Mitti
Best Actress – Kangana Ranaut to Panga and Manikarnika
Best Actor – Manoj Bajpayee to Film Bhosle, Film Asuran to Actor Dhanush
Best Director – Bhatt Hooran to Sanjay Puri Singh Chauhan
Best Popular Film – Maharishi
Indira Gandhi Award for Best Debut Film of a Director – Helen (Malayalam)
Best Feature Film – Malayali Film Marakkar Arabikkadalinte- SimHam
Awards were postponed because of Corona
The event has been held at the National Media Center, where the announcement of the National Film Awards has started. Full information about this has been shared on PIB's social media account. These ceremonies were earlier postponed due to the pandemic. Today, the awards were announced for the films made in 2019.
The 67th National Film Awards were to be announced on May 3, 2020, the first year. But it had to be postponed due to the pandemic. The last entry for the awards was kept till 17 February 2020. In the criterion that has been kept for this, the films that have been certified by the Central Board of Film Certification from January 1, 2019, to December 31, 2019, are the entries for distribution of awards.
Announcements made so far
Sikkim was awarded the most cinema-friendly state. It was announced by Shaji N Karan.
Shaibal Chatterjee Best Book on Cinema- A Gandhian Affair: India's Curious Portrayal of Love in Cinema
Best Cinema Critic – Sohini Chattopadhyay
Follow Punekar News: