69th INFANTRY DAY CELEBRATED AT PUNE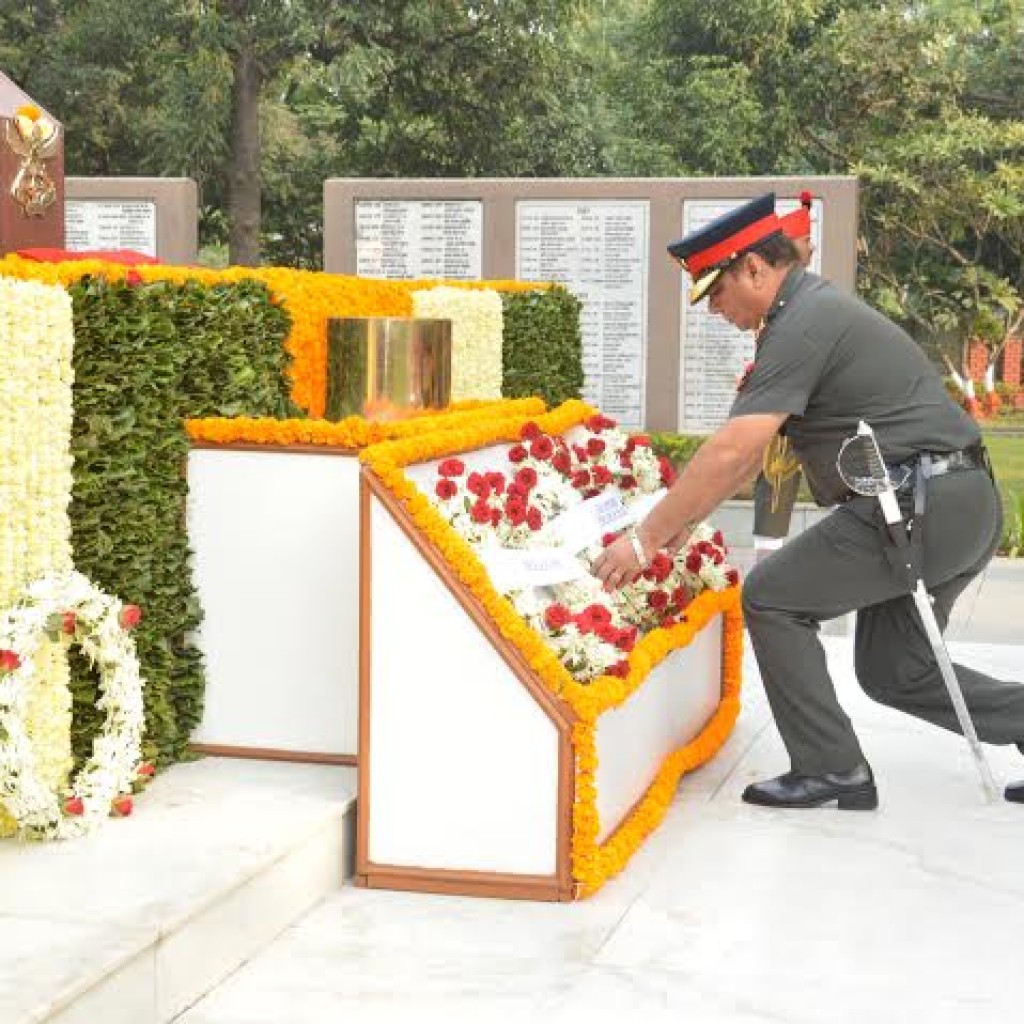 The lnfantry Day is celebrated annually on 27th of October as it was on this day in 1947 that the first contingent of Indian lnfantry air-landed at Srinagar airfield to rescue Kashmir valley from Pakistani raiders. This heroic action and the intense battles resulted in defeat of Pakistani evil designs and the state of J & K remaining an integral part of the lndia.
69th lnfantry Day was organized on 27 October 2015 at Pune Cantonment under the aegis of HQ Southern Command. A solemn wreath laying ceremony was organised at the National War Memorial, Pune in honour of all the valiant martyrs who laid down their lives to uphold the honour and integrity of our nation. Lt Gen Ashok Singh, PVSM, AVSM, SM, VSM, ADC, General Officer Commanding-in-Chief, Southern Command laid the wreath and paid homage to the brave hearts along with other serving officers, soldiers and veterans.
lnfantry is the oldest, most battle hardened, combat tested and decorated arm of the lndian Army. Perseverance in the face of heavy odds, selfless devotion to service and supreme sacrifice at the call of the duty are all its hallmarks. Both pre and post independence history of India is replete with examples of patriotism, courage and fortitude of the Infantrymen. The lndian lnfantry not only proved its mettle in the two World Wars but has also made outstanding contributions in the four wars since independence. The continuing sterling performance on the icy heights of Siachen, Glacier, along the Line of Control and in fighting insurgency in Jammu and Kashmir and the jungles of Northeast have won accolades from all. The Infantry has also been at the forefront in rendering aid to civil authorities in various parts of the country and in peacekeeping operations abroad under the banner of United Nations.
‪#‎Infantry‬ ‪#‎Army‬ ‪#‎Indian‬ ‪#‎InfantryDay‬ ‪#‎SouthernCommand‬‪#‎Pune‬