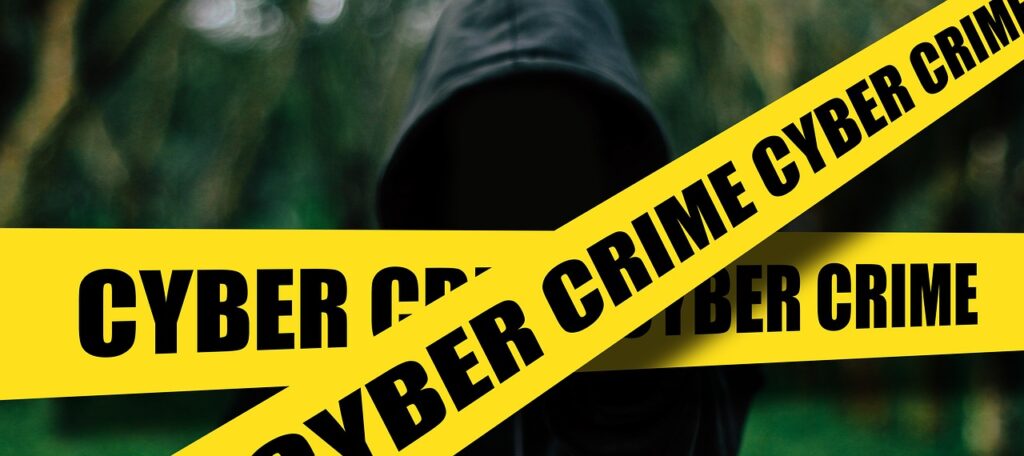 May 28, 2020, Mumbai: As per a recent study conducted by Responsible Netism and Cyber Peace Foundation supported by Maharashtra State Council of Educational Research and Training (MSCERT), 80% school students in Maharashtra between the age groups of 10-17 do not report cybercrimes they face online to their parents, teachers and the police. 33% preferred to delete their content while 31% informed their friends about it. The study was conducted between October 2019 to February 2020 to understand internet usage trends of children across Maharashtra. The survey was done with 1148 children across 18 schools in Maharashtra with children between the ages of 10-17 years, studying in the 6th-9th standard. 
The study reveals some worrying cyber behaviour trends prevalent amongst children in Maharashtra. 46% of the students surveyed revealed that they were dependent addicted to their devices(phones, tablets, computers) and it affected their studies. 37% of the students revealed that they were affected by some sort of cybercrime including their accounts being hacked, cyberbullying, being threatened online, harassment by strangers and even receiving pornographic content. Interestingly the two most-used apps by children in Maharashtra are Whatsapp and Tiktok. The most popular online games amongst children are PUBG and GTA. 
The study highlights the gap that exists around the need to educate children about responsible cyber habits which can ensure their online safety. Even though smartphones are a necessity for many, they lack safety features designed to ensure the cyber wellbeing of school children. 
Talking about the study, Vineet Kumar, Founder, Cyber Peace Foundation said, "Low barrier to entry for smartphone ownership and affordable data plans have made children more vulnerable online. There exists a clear gap in our education system which needs to address this challenge. Parents, schools and technology companies need to undertake a proactive role in spreading awareness on this. Our understanding tells us that, most children remain unaware that they have been victims of cybercrime and hesitate to report to the police, their teachers or parents. They feel more comfortable talking about it to their friends who may be equally affected by this. Cybercrimes such as body shaming, cyberbullying are detrimental to the mental wellbeing of children and the number of cases is rising exponentially every year in Maharashtra."
Commenting on the same, Founder President Sonali Patankar of  Responsible Netism, said, "This survey highlights critical findings:1. Internet usage has spread across geographic economic verticals.2. internet dependency is a looming threat that needs to be dealt with measures to provide support to children and adults both. 3. Education not only about personal safety in cyber space and reporting online threats but, lessons and interventions on teaching self regulation to children in early year need to be addressed. "Millions of kids in Maharastra today are being exposed to cybercrimes owing to the ease of access and anonymity that internet offers. Our research points to the fact that technology companies are not stringently safeguarding the interests of children towards ensuring their cyber wellbeing. Children's genuine and honest responses about their online experiences are an appeal to us adults, caregivers and policymakers to protect them in cyberspace and make those experiences happy and safe space for children.  There needs to be a concerted effort from the public and private enterprises in addressing this grave challenge in front of us."
Key findings of the study: About half of the number are addicted to devices for non-educational purposes and need help to combat the same(Multiple choice questions hence responses don't add up to 100%)
I cannot stop my self from using devices even if studies are affected – 46%
I feel I am dependent on my device – 23%
I have fought with parents & friends for not giving access to devices – 10%
Types of cybercrimes faced by students in Maharashtra
Account has been hacked – 18.22%
Cyberbullying – 10.10%  
Received pornographic content online + pornographic pop-ups/ads – 10%
Harassed by strangers online – 2.18%
Other crimes faced(cyberstalking, online gambling, body shaming, added to inappropriate groups online, threatened online, objectionable content was solicited from me etc) – 60%
Most of the cybercrimes faced by students go unreported: 
33% deleted content due to which they were targeted for cybercrimes
31% informed their friends about cybercrimes they have faced
16% informed their parents
9% did nothing about it
11%(still facing the same problems, informed the police, informed their teachers, took all of the above steps)
Cyber Peace Foundation(CPF) is an award-winning nonpartisan civil society organization, think tank of cybersecurity and policy experts with the vision of pioneering Cyber Peace Initiatives to build collective resiliency against cybercrime & global threats of cyber warfare. CPF is involved in Policy Advocacy, Research and Training related to all aspects of Cyber Peace and Cyber Security. Key areas of Cyber Peace Foundation work are in Technology Governance, Policy Review and Advocacy, Capacity and Capability creation and building through partnerships with various government organizations, academic institutions and civil society entities.
Responsible Netism (RN) is a non-profit initiative committed to the cause of child online protection within Maharashtra. The movement advocates for cyber – wellness to ensure mental well-being in cyberspace. Having successfully educated over 10 lakh children and adults since inception, the organization educates and empowers children, youth and adults about responsible online behaviour thereby equipping them to combat online distress. Responsible Netism also acts as a referral organization that connects and provides legal and psychological support to children and adults facing online distress. The team aspires to collectively make India cyber safe for children.