A New Era of Digital Marketing Excellence as Digital Vidya Expands in Mumbai!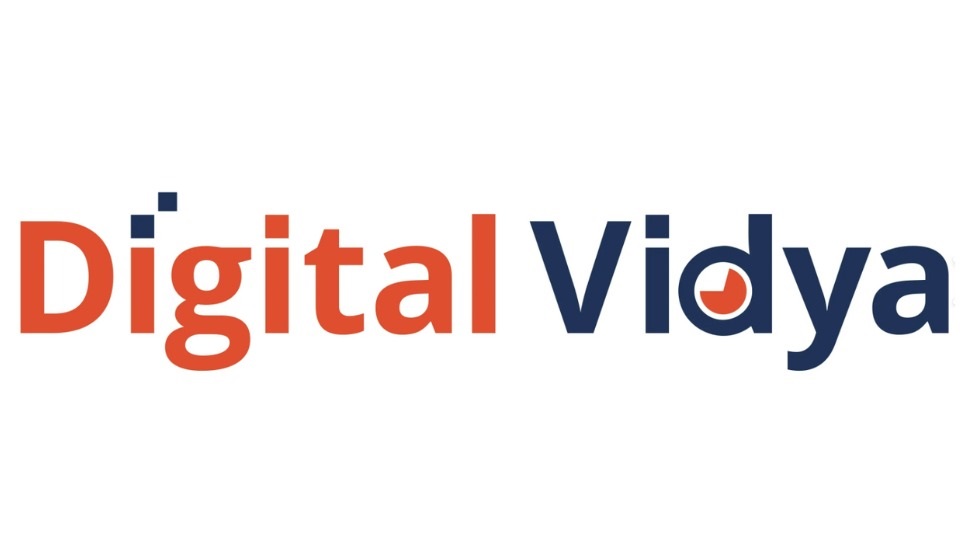 Mumbai, 15th September 2023: The premier professional training firm in Asia and a pioneer in digital marketing education in India, Digital Vidya, has expanded its online course offerings in Mumbai, marking an exciting development in the field. Furthermore, they want to open their state-of-the-art training facility in Mumbai shortly as part of a strategic push to improve the state of digital marketing.
This initiative is expected to completely transform the city's digital marketing scene by giving prospective marketers the opportunity to refine their craft under the guidance of seasoned pros. As the leading provider of cutting-edge skills since its founding in 2009, Digital Vidya has made a name for itself as the leading provider of professional training in Asia.
Globally, it is a trailblazer in enabling professionals. They are a reputable provider of cutting-edge digital skills, having trained over 95,000 people from more than 55 countries in digital marketing. More than 16,000 well-known businesses are in need of their skills because they understand how important it is to be ahead of the change in the digital world.
Special programs for Mumbai co-developed with NASSCOM, LinkedIn, and Meta!
Experienced digital marketers are more needed than ever in a city full of ambitious business owners and startups. Its cutting-edge curriculum is developed to meet the demands of modern marketers and provide them with the tools they need to be competitive in this quickly changing industry.
Because they co-create their programs with Meta, LinkedIn, and Nasscom, all information is updated often in accordance with industry trends.
As Google and Meta's digital marketing training partner in India, this organization has been essential in developing talent. The organization's alliances with major international players in the education space, such as Meta, LinkedIn, NASSCOM, and Vskills, highlight this reputation even further.
It claims to revolutionize the digital marketing landscape in the city by offering unmatched possibilities for learning under the direction of top specialists in the field.
Corporate Training Programs: Using Collaboration to Drive Success
Through data-driven solutions, its corporate training programs assist firms in maximizing productivity and using their digital presence. The business takes a collaborative approach and works closely with all of its customers, from Fortune 500 corporations to start-ups, to create complete plans that will lead to success.
Virginia Sharma, "EX-Director," LinkedIn Marketing Solutions, stated, "The work Digital Vidya does is very important to help traditional companies and marketers reinvent themselves to become digital," in reference to their corporate training management approach.
Since 2009, its Corporate Training programs have continuously produced outstanding outcomes. Their training has proven beneficial to professionals, including executives and CXOs from well-known companies such as Nokia, Toyota, Intel, Reliance, Discovery, ITC, and several more.
The Evolution of Digital Vidya
With more than 15 years of expertise and industry-recognized credentials, it has grown stronger since its founding in 2009.
Back in 2009, Digital Vidya started an amazing journey by being the first in India to provide Social Media training classes. These sessions were so successful that the firm decided to provide a fully accredited digital marketing course in 2013.
It was widely praised for this innovative initiative, which solidified its position as Asia's leading provider of online instruction.
Digital Vidya: Unveiling the Essence of Vision and Leadership
The executive team of the business has the know-how and vision to consistently update its offerings using the newest developments in digital media.
Leading the charge in its expansion has been the renowned digital marketing expert Pradeep Chopra, who has been in the business since 2000. Chopra, who holds an IIT Delhi degree and the esteemed Adobe Content100 award, has been instrumental in guiding the company's growth with his vision and leadership.
As one of the most in-demand speakers in the fields of entrepreneurship and digital marketing, he never fails to wow audiences wherever.
The innovative CEO of Digital Vidya, Kapil Nakra, has heavily influenced the development of the business's state-of-the-art goods and ground-breaking distribution strategies. Nakra is a successful serial entrepreneur with a distinguished background from IIT Delhi. Her leadership style is characterized by simplicity and curiosity, which fosters a culture of creative problem-solving and audaciously unique thinking.
He consistently delivers engaging speeches at conferences and events focused on online marketing, clearly demonstrating his undeniable enthusiasm for both online marketing and business. 
Regarding Digital Vidya, he stressed that –
"Digital Vidya is focused on creating and delivering an excellent training environment, making it perfect for students to upskill and get their dream jobs."
Mumbai-Based Digital Marketing Institute Unveils Its Cutting-Edge Curriculum
The institution launched its digital marketing course in Mumbai with the intention of giving people the know-how and abilities they need to succeed in the rapidly changing industry of digital marketing. The curriculum gives students the tools they need to learn the subject matter thoroughly by striking the ideal balance between academic knowledge and real-world application.
Search engine optimization (SEO), content marketing, social media marketing, email marketing, and digital analytics are just a few of the many subjects covered in this course. Via real projects and case studies, the curriculum is developed to provide students a thorough knowledge of the principles of each subject and practical experience.
Digital Vidya emphasizes practical experience, providing learners with over 140 hours of assignments and hands-on projects. These real-world simulations prepare students for industry challenges and ensure a seamless transition into the professional world. Additionally, they offer intensive placement support. As part of the digital marketing course, learners gain access to tools valued at INR 72,000+.
The program is guided by a dynamic team of 15+ digital marketing trainers, each specializing in a specific area. Each module is led by an expert in that field. After completing the course, students gain access to exciting placement opportunities provided by their dedicated placement cell.
Leading the Way in India's Digital Marketing Education of the Future!
Digital Vidya is widely recognized as the best platform for individuals looking to enhance their digital marketing skills. With a focus on providing top-notch learning opportunities, Digital Vidya offers a unique blend of academic knowledge and real-world application, ensuring that students are well-prepared for professional success in the ever-evolving field of digital marketing.
Notably, Digital Vidya's digital marketing course online have gained immense popularity, empowering countless individuals and companies to thrive in the midst of a rapidly changing world. It is worth mentioning that their dedication to global digital marketing education is further exemplified by their recent expansion in Mumbai, solidifying their commitment to delivering high-quality training and fostering growth in the industry.
They take pride in modern management techniques that are crucial for providing excellent instruction. Introducing this method in Mumbai aims to develop a new generation of knowledgeable digital marketing professionals. With plans to launch a new facility soon, Digital Vidya is reaching a major turning point in their journey, expanding access to high-quality digital marketing education across India.
With an unrivaled administrative process and unwavering dedication to providing top-notch education, Digital Vidya is ready to mold the future leaders of digital marketing in India. Brace yourself, Mumbai, as we unlock the boundless potential of digital marketing and witness Digital Vidya ushering in a new era of state-of-the-art e-learning!