A Passionate Artist in the World of 'Shikha's Kariigarii': A Balancing Act for a Budding Woman Entrepreneur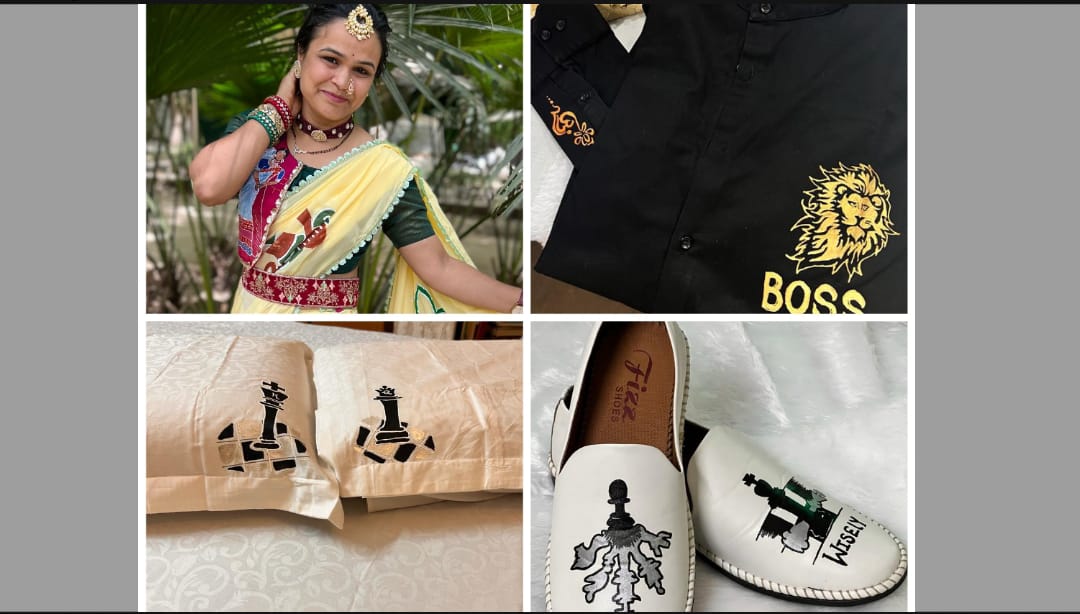 Pune, 28th October 2023: In the vibrant world of 'Shikha's Kariigarii,' a unique blend of artistry and entrepreneurship takes center stage, showcasing the creative endeavors of Shikha Ajmera.
At the Wassup Flee Market in Pune, visitors were treated to a display of hand-painted pillow covers, hand-painted shoes with a theme of 'Agni-Varsha,' and personalized items such as sarees and mufflers narrating individual life journeys. Notably, 'Shikha's Kariigarii' stands out in the age of digital printing by hand-painting and designing individual products tailored to the specific needs of a select clientele.
Shikha Ajmera, the artist and owner of the brand, believes in the power of painting to express unique emotions and ideas. She goes beyond creating products, emphasizing that when you gift someone, you are not merely offering a tangible item but transferring hidden emotions. "Why not express these emotions outrightly on the gift items?" Shikha questions.
Discussing the brand, Shikha highlights the historical significance of painting as a language to convey the tale of civilization and human existence. Through thematic displays and vibrant colors, 'Shikha's Kariigarii' breathes life into its products, making them timeless and memorable.
The inception of the brand, as shared by Shikha, was a serendipitous journey fueled by passion and honed skills. Initially an artist by birth, she transformed her inherent talent into a startup two years ago. The brand was officially launched in Delhi during the premiere of the Amitabh Bachchan-starrer, and Nagraj Manjule directed film 'Jhund' in 2022.
Despite its accidental beginnings, 'Shikha's Kariigarii' now carries a larger vision. Ms. Shikha Ajmera aspires to generate employment opportunities for underprivileged girls with artistic talents. Her plan involves recruiting young artists, providing them with training, and establishing profit-sharing partnerships to support their artistic pursuits.
As a homemaker balancing family life with her entrepreneurial journey, Shikha serves as an inspiring example for other women. Her story exemplifies that managing both home and work, while challenging at times, is an integral and fascinating part of the journey, driven by unwavering passion.