A Special NLP workshop conducted for students by Times & Trends Academy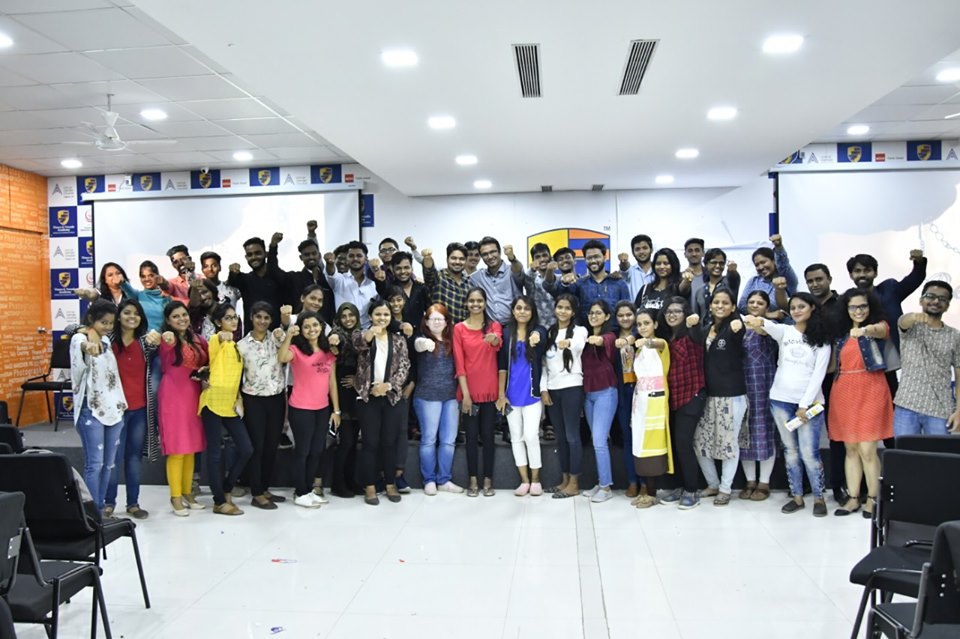 Pune, August 2019: Times & Trends Academy conducted a two-day special session on Neuro-Linguistic Programming for platinum students recently at TTA premise. This power-packed session was presented by Mr Prantik Panigrahi, an expert trainer in Neuro-Linguistic Programming. Recent studies indicate that Neuro-Linguistic Programming is the study of excellent communication–both with others & yourself.
This study is invented by therapists and modelling excellent communicators who received good results with their clients. NLP is a set of techniques & tools, but it is so much more than that.
It is an attribute and a methodology of knowing how to get the results and achieve your goals. Mr Prantik Panigrahi said this is the type of relationship that we have with our unconscious mind. We might think we are ordering up a happy, healthy relationship, more money, being able to stick to a healthy diet and peace with our family members. However, unless that's what we are seeing, then something might get lost in translation.
In NLP, we imply a saying, the conscious mind is the goal setter, and the unconscious mind is the goal-getter. Your unconscious mind is not out to get you–rather, it's out TO GET FOR YOU whatever you want in life. However, if you don't know how to communicate what you want properly, you will never get the ordered out of the kitchen. Students were very excited about how this session helped them overcome their fears associated with their careers.
NLP Training has changed the lives of so many people as well as their families, in a much shorter amount of time. Students who attended the workshop witnessed so many valuable examples that explained how NLP helped people in making their dream, how they start thinking.
Students took part in several group activities that highlighted their conscious mind. Students enjoyed the workshop; they enjoyed participating in group activities. They also took part in the 'Question & Answer' session very pro-actively.