A Stubborn Solo Traveler's Manifesto: Singapore & Malaysia Tour Amid COVID-19 Pandemic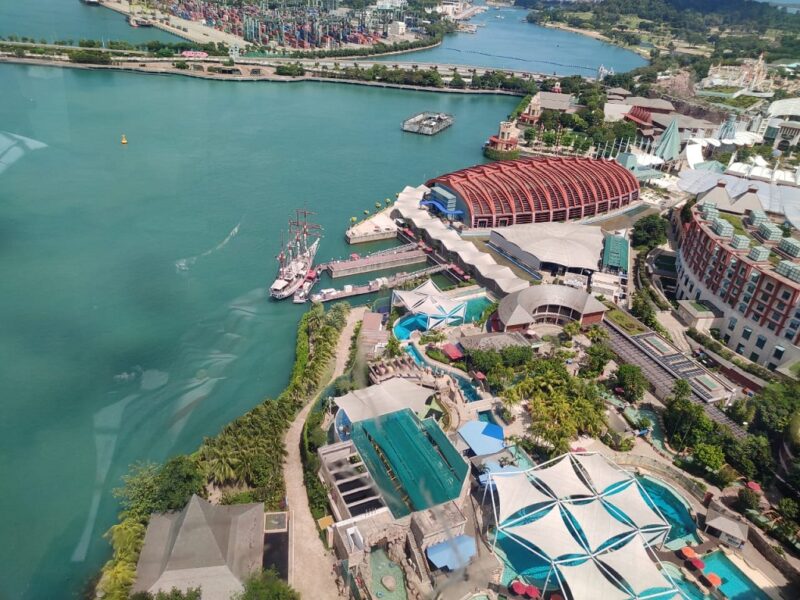 Reeti Banerjee
Pune, 5th March 2021: As my introversion never really let me travel with large groups, a solo tour to a foreign destination was on my bucket list for a very long time. 
At first, I'd selected Dubai, but then while researching about various government norms, I came across a rule that said the entry of an individual female below the age of 24 years is banned in the country owing to human trafficking. Though I was pretty upset as I'd already made my itinerary, I randomly decided to head to Singapore & Malaysia for a week. 
As I was about to make plans in December 2019, the news of COVID-19 hit every TV screen, declaring how dangerous it is to visit an Asian country. Almost everyone I came across advised me not to travel anywhere until this disease diminishes. But, the adamant me would not listen to anybody. I went to a renowned travel agency to book my flights, transportation, hotels, and tickets to landmarks and waited for the day to arrive finally!
Travel Date: 25th February 2020 to 3rd March 2020
Countries Covered: Singapore & Malaysia
Day 1: Arrival in Singapore and Experiencing the Night Safari
I reached Chhatrapati Shivaji Maharaj International Airport, Mumbai, at around 2 pm from Pune by cab. As I had only one suitcase and one backpack, I didn't have much trouble tagging them along everywhere I went. My flight was at 9:30 pm via Sri Lanka. I was stunned to see only a handful of passengers departing from Sri Lanka towards Singapore. I arrived at Changi Airport on 26th February early in the morning. Once again, it was completely deserted. Thankfully, the ones who were present on my flight were also tourists. They had a cheery guide who took us all to the Skytrain station. The automated train took us to one of the terminals, where we completed visa procedures and finally came out of the airport. 
I was greeted by a lady from the Red Apple Travel Agency who said she would be my guide here. I was dropped off at the hotel and was informed that the cab would pick me up at 5 pm and take me to Singapore Zoo. In the evening, after reaching the zoo, the lady gave me a ticket to the famous Night Safari. It was a wonderful tram ride that gave me a closer look at the wildlife habitat. But before that, I watched the Thumbuakar Show and Creatures of the Night Show. The latter was an interactive program involving civets, owls, and snakes. For dinner, I was taken to an Indian restaurant and was dropped off at the hotel later.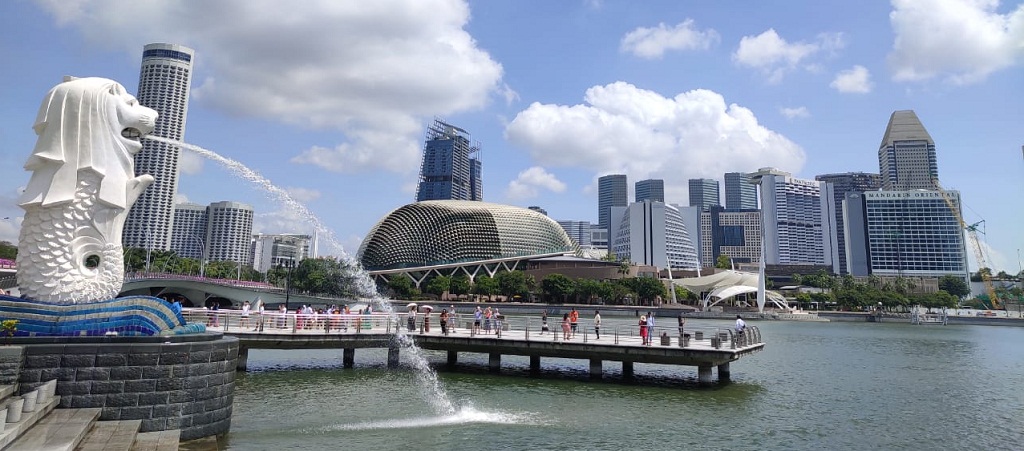 Day 2: Singapore City Tour and Sentosa Island
The morning commenced with a mouthwatering continental breakfast in the hotel cafeteria. I was then taken to the iconic Merlion Park, where I clicked multiple photos as the place was almost deserted. After staying there for over an hour, I headed towards Thian Hock Keng Temple, built for the Chinese sea goddess, Mazu. It is located in the Chinatown area and is an Instagramable site. 
Next on the list was Mount Faber Park, a hill station with lush green surroundings and a cable car station. The view from the cable car was breathtaking- you will feel like soaring high above Sentosa Island and Keppel Harbor. Once I reached Sentosa, I went to the Butterfly Park that houses a wide variety of beetles, butterflies, and insects (Didn't find this interesting!). The last attraction of the day was 'Wings of Time,' a spellbinding laser light show. 
Day 3: Universal Studios & Gardens by the Bay
I had been looking forward to this day of the tour as I'm an amusement park fanatic and would do anything to ride roller coasters. Right after breakfast, the cab dropped me off at Universal Studios at 10 am. Usually, you will have to wait for 2-3 hours to enjoy a ride. Due to the panic of coronavirus, the park was vacant with only a few people in it. Guess what? I went on the most famous rides repeatedly for 3-4 times. Revenge of the Mummy was the best of all coasters as it offers a near-death experience. The Transformers Ride was another exceptional coaster. It is a mind-blowing 4D ride that takes you on a journey with Optimus Prime to save the planet from villains! 
After spending the entire day at the park, I went to Gardens by the Bay in the evening. It is an artificial miracle of Singapore that possesses an amazing collection of flora and fauna. The place presents garden artistry and horticulture in a whole new way. The Light & Sound Show is something that's not to be missed.
Day 4: Arrival at Malaysia, Putrajaya City, and KL Tower
Post-breakfast, I boarded the bus booked by my travel agent, with many Indian tourists going to Malaysia. The visa checking and stamping process went smoothly in the border area as we were about to enter Malaysia. I reached the hotel around 4 pm. After checking in and freshening up, I boarded the cab and went to Putrajaya, a unique city designed with late-20th-century architecture. The next destination was Kuala Lumpur Tower, a popular landmark of the country. The view from the observation deck at level 32 was fabulous. You can check out the Twin Towers from there, covered in yellow lights from top to bottom. My day ended with a delicious buffet dinner in an Indian restaurant. 
Day 5: Tugu Negara, Petronas Tower, Batu Caves, and Genting Highlands
On the second last day of the trip, a local guide drove me to Tugu Negara, the National Monument of Malaysia commemorating those who died in the country's struggle for freedom. After staying there for half an hour, I was driven to see Petronas Twin Towers. There was a photo shooting area specially created so that both towers would be visible in your photos. The cab driver was generous enough to click a very good picture of mine! 
My next destination was Batu Caves. It has 272 colorful steps and houses the world's tallest statue of Murugan. You need to be careful with your belongings here as the place is swarmed with monkeys. Also, drink plenty of fluids as you will have to climb a lot. After climbing down, I had masala dosa and coconut water at Rani Vilas Restaurant, where a part of 'Kabali' was shot. 
The last destination of the entire tour was Genting Highlands, a renowned hill station called the 'City of Entertainment.' I boarded the cable car and went to Sky Avenue, a posh shopping mall housing restaurants, kids' play zones, and clothing stores. The live Sky Symphony show is a must-watch. After snacking on a chocolate ice-cream, I was taken to the Sky Casino for a visual trip. The day ended with a flavorful buffet dinner in an Indian restaurant. 
(Reeti Banerjee is currently working as a content writer in a prominent market research firm named Fortune Business Insights™. She specializes in writing articles, press releases, blogs, and news reports. She believes in maintaining simplicity throughout her content to provide a seamless reading experience.)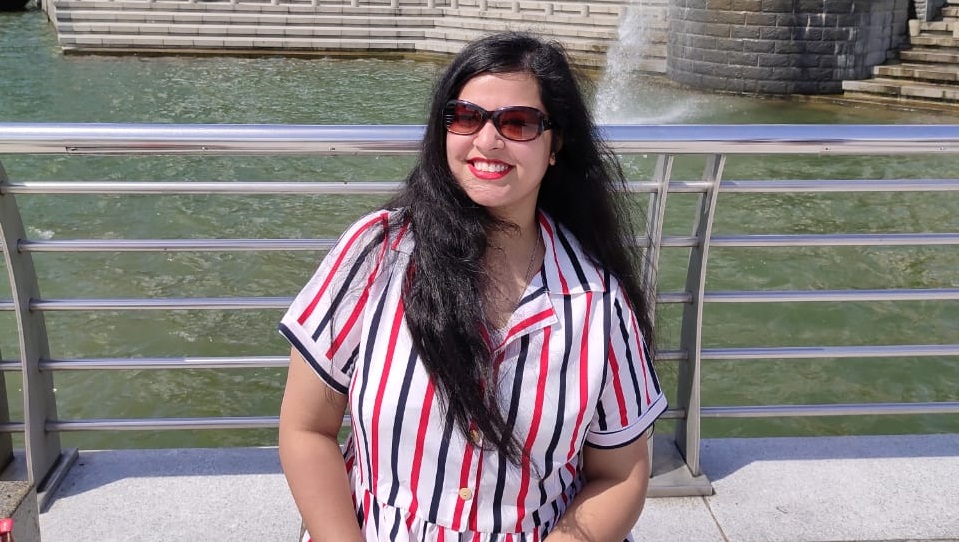 Do you want to publish your TRAVEL STORY on Punekar News? If yes, then click here
Follow Punekar News: