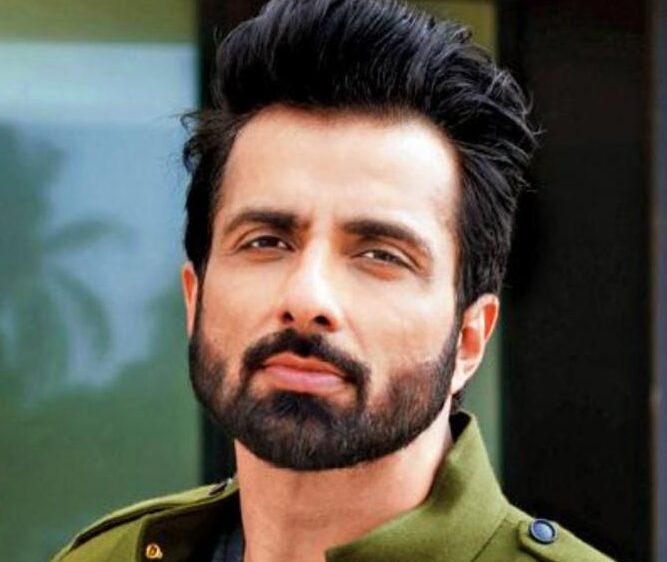 Mumbai, 18th September 2021: After two days of raids on Bollywood actor Sonu Sood and his associates, the Income Tax (IT) Department today said that a case of tax evasion of over Rs 20 crore has come to light.
The Income Tax Department said that apart from the violation of Foreign Contribution Regulation Act (FCRA), tax evasion of Rs 20 crore has been unearthed so far. The IT Department on Friday raided several premises of actor Sonu Sood in Mumbai, Nagpur and Jaipur in connection with an alleged tax evasion case.
In a statement, the Central Board of Direct Taxes (CBDT) said incriminating evidence related to tax evasion has been found during searches at the premises of the actor and his associates. The CBDT said that the actor deposited unaccounted money in the form of bogus and unsecured loans from bogus entities. The Income Tax Department had conducted a search and seizure operation at various premises of Sonu Sood in Mumbai as well as the Group Real Estate Group based in Lucknow. A total of 28 premises were searched in Mumbai, Lucknow, Kanpur, Jaipur, Delhi and Gurugram in two days.
The CBDT said that the investigation so far has revealed the use of 20 such entries whose providers have taken an oath to give fake housing entries. They have accepted to issue cheques against cash. There are many instances where professional receipts have been hidden as credit in the account for the purpose of tax evasion. It is also learned that these bogus loans have been used to make investments and acquire assets.
The IT department has found a violation of law in the transaction of foreign money in the Actor Sonu Sood Charity Foundation. The CBDT said that the foundation has collected donations of Rs 18.94 crore since April 1, 2021, till date, out of which they have spent about Rs 1.9 crore for various relief works, while the remaining Rs 17 crore is deposited in the bank account of the foundation in the bank is unused.
The CBDT said in its statement that it has been observed that the charity foundation has also raised an amount of Rs 2.1 crore from foreign donors in violation of FCRA rules on the crowdfunding platform.
Sources claimed that several documents related to bogus loans and bogus billing have also been found during the raids. Now the Income Tax Department is examining these documents.
A source said that there has also been evidence that money has been called in different accounts through different channels, whereas in reality, Sonu Sood has benefited from it.
Sources also said that even by showing false expenses, the actor has got tax exemption. Significantly, Friday was the third day of the Income Tax raids that began on Wednesday.