After Coronavirus positive case, Khadki 'locked' for 3 days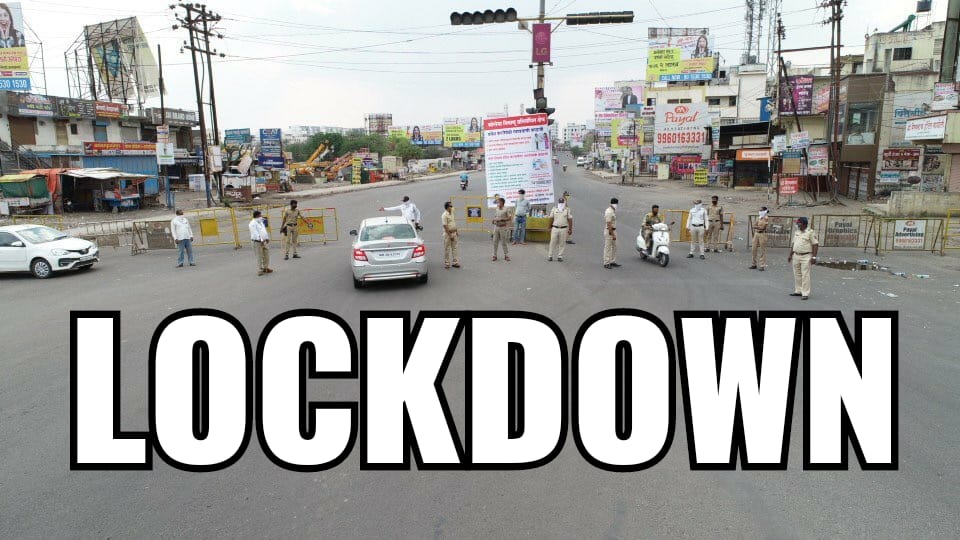 Sumit Singh
Pune, April 5, 2020: After a person was detected Coronavirus positive in Khadki, the Cantonment Board has completely shut the market area for three days as per rule to prevent the spread of the virus.
Khadki Cantonment Board (KCB) CEO Pramod Kumar Singh told Punekarnews.in that, only medical and milk shops will remain open beside the petrol pump.
"After we learnt about the positive case yesterday (Saturday) night, we quarantined the patient's five family members. Today seven more persons, close contact of the patient, were quarantined. The health officials from the Pune district administration also visited. As per rule, it was decided to seal the area in 3 km radius of the patient's house. Accordingly, we have imposed complete shutdown in Khadki Bazaar area for three days ie Monday, Tuesday and Wednesday"
He further informed that many grocery shops and other traders associations have fully supported the move as they have been demanding to close the shops.
"The vegetable market and grocery shops used to be crowded, therefore they will also remain closed"
Khadki police station officials said that anybody violating the shutdown will be prosecuted for an offence under section 188 (disobedience to order duly promulgated by public servant) of the Indian Penal Code, which is punishable with at least three months of imprisonment.