'Along With Financial Help, Backstage Artists Also Need Emotional Support'- Sonalee Kulkarni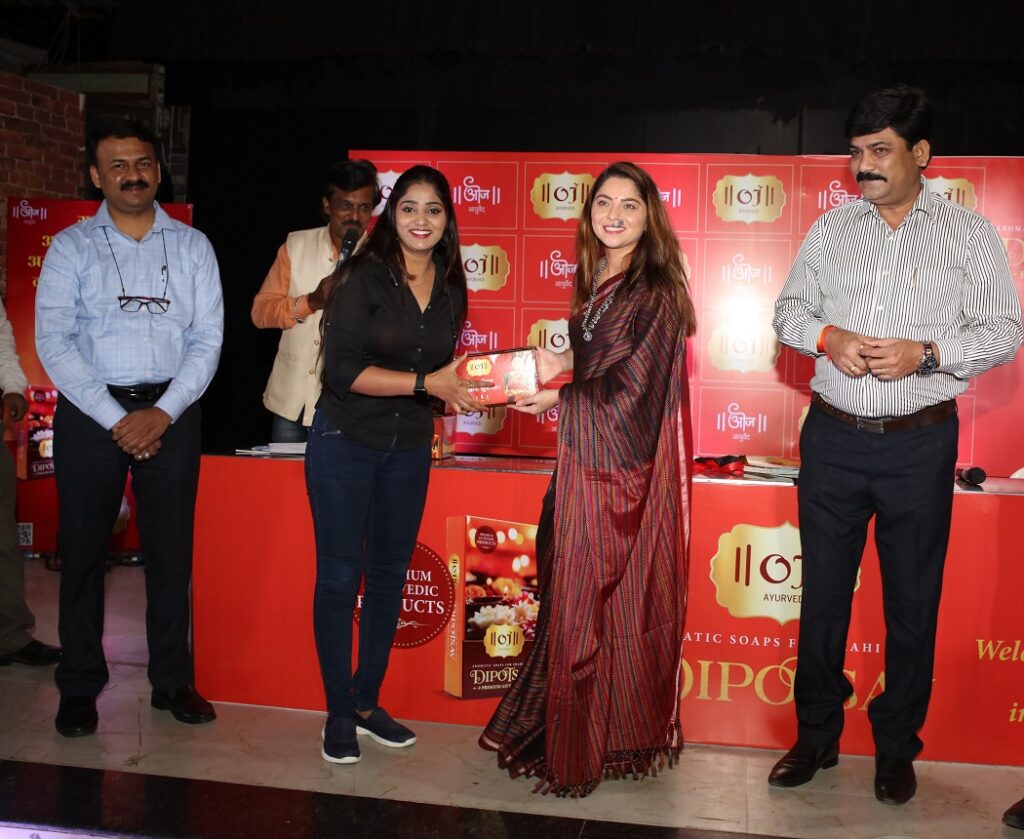 Pune, November 9, 2020: "Diwali is an important festival of Marathi people. But this year, due to the pandemic, lots of senior Marathi backstage film artists went through hard times and there was very little help available. I wanted to meet these artists and celebrate with them as I think that apart from financial help, they also need emotional support and someone who can tell them that they are not alone," said famous Marathi actress, Sonalee Kulkarni.
Kulkarni along with Akhil Bharatiya Marathi Chitrapath Mahamandal and Oj Ayurvedic organized Diwali celebrations for veteran behind-the-scenes artists of Marathi cinema by giving them gifts.
Meghraj Raje Bhosale, President, Akhil Bharatiya Marathi Chitrapath Mahamandal and Manoj Taree, Business Head of Oj Ayurvedic and Amol Bhagat were present during the occasion.
Sonalee said, "I help these backstage artists as much as I could and lots of other artists come forward to help. As I can't reach so many people alone, I collaborated with Oj Ayurvedic and Akhil Bharatiya Marathi Chitrapat Mahamandal to honour the artists."
Meghraj Raje Bhosale said that it is important to reach out to all these artists from different parts of Maharashtra.
"It doesn't matter how big or small the help is but the feelings behind it are more important.
I am satisfied that there are many people who are giving us a helping hand, " said the artists present there.
Follow and Connect With Us on WhatsApp   Telegram  Facebook  Twitter  YouTube Instagram Linkedin
Follow Punekar News: