Aurangabad railway station 'renamed' as Sambhaji Nagar by unidentified saffron-clad miscreants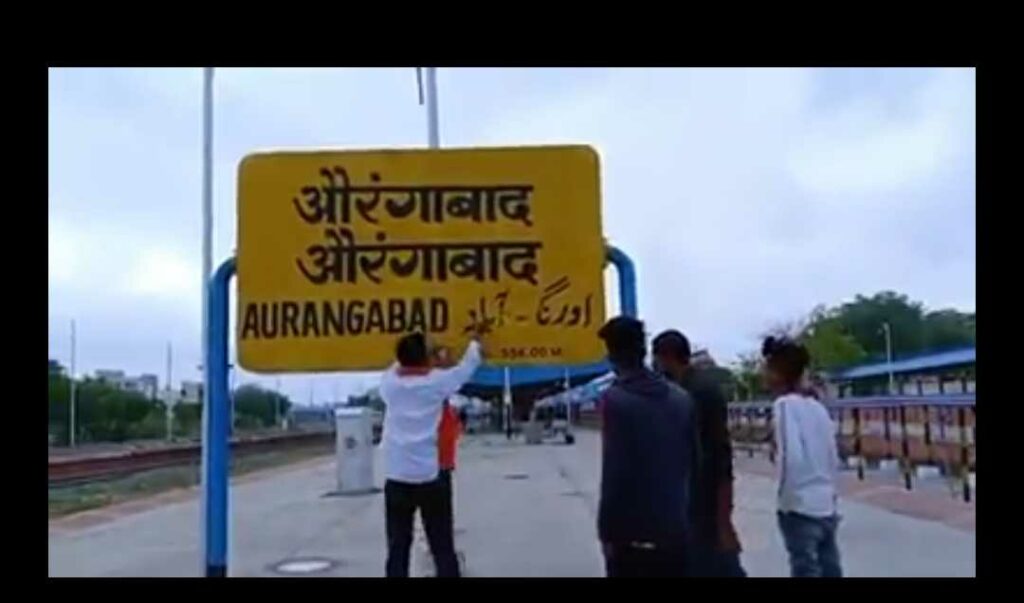 Aurangabad, 2 July 2019 : The Aurangabad police late on Sunday evening foiled an attempt to create communal tension in the city and arrested two people, who were trying to deface a signboard at the railway station. The police are on the lookout for a third suspect from Mumbai.
Similar incident happened last year, the Elphinstone railway station on the Mumbai Western railway was renamed as Prabhadevi in honour of a local deity Prabhadevi and to erase a "colonial" name.
In this video a group of three men can be seen indulging in this act with the man in saffron scarf executing the entire scenario while the others are seen laughing and smirking.
The man with the saffron scarf then posed with the renamed board.
With the assembly elections approaching, the issue of renaming the city is again being raked up, the police said.
Follow Punekar News: