Bala Janaagraha City Level Civic Fest held at Orbis school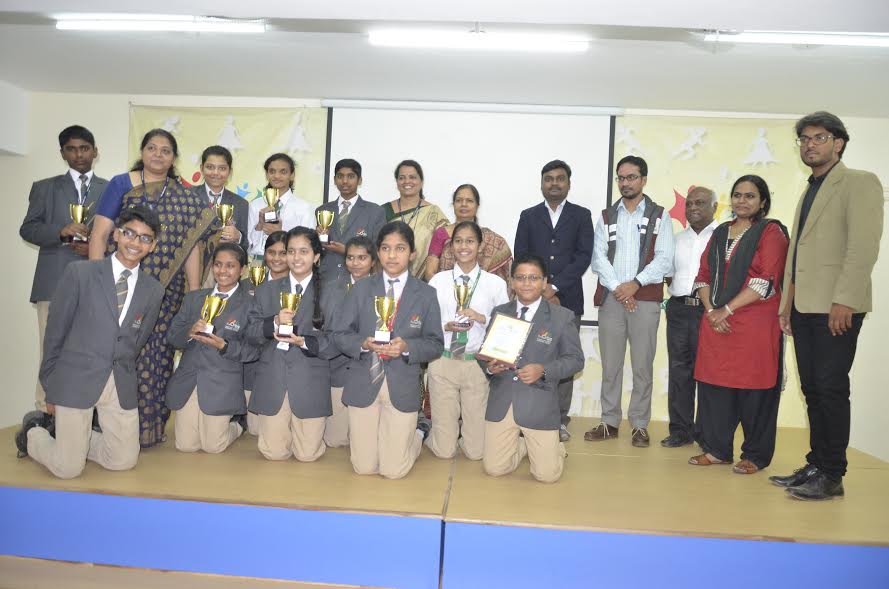 Pune : Nine schools participated in the zonal Bala Janaagrah civic fest at the Orbis school in Mundhwa on December 5. Despite the chilly winter morning, the enthusiasm was smoldering amongst the participants who were all set to present their provision.
Janaagraha Center for Citizenship and Democracy (JCCD) is a not-for-profit organization based in Bengaluru. It works with Citizens and the Government to improve the quality of life in Indian Cities. Bala Janaagraha is one of the flagship programs of Janaagraha, which is a uniquely designed & carefully thought out civic education program conducted for Grade VIII students of government, aided and private schools across 25 cities in India. Our vision is to "Transform today's children into active citizens of tomorrow".
As part of the program, students are required to carry out a practical Civic Project titled "Our Roads-the Tender Sure Way". Around 40000 students from 536 schools across 25 cities in the country are enthusiastically participating in the project and are putting in a great effort to bring out solutions to the civic issues faced on their chosen road – it could be addressing a broken footpath, inadequate street light, sewage issues and so on, also they have been approaching concerned officials to address the civic issues with the determination to improve the quality of life in their community. And we take immense pride in stating that they have done it and are sheer inspiration to adults!
The process of selection for recognition of their practical Project work involves the conduct of school level/cluster selections post that the winning teams will be showcasing their work to the larger audience.
The Chief Guest for the day was Mrs Pushplata Pawar, Deputy Director Of Education (academic authority) and Guest Of Honor was Dr Tushar Jadhav, Block Development Officer, Jalgaon, Maharashtra.
Judges for the event were :
1) Ashmatuddin Mulla, Retd Prof FTII, Pune
2) Prof Rahul Shukla, Urban & Transport Planning Section, College Of Engineering, Pune. Also Associated with CIRT PUNE.
3) Ms. Dipti Jadhav, MA in Sociology, MA in Labor Laws & labor Welfare. SET & NET in Sociology. Also visiting faculty at various educational institutions.
The students in groups that came from 9 different schools put forth their presentation in forms of PPTs, mini acts, self-prepared jingles, chart preparations and describing each of it. They also had creatively written file presentations for the same. The competition then took to next level with the question and answer round where the judges tested their knowledge of understanding pertaining civic sense.
The event was concluded by the varsities present there by sharing their experiences regarding the work in this particular field. The competition was taken to accomplishment after the winners were announced. The 2nd runner up School was PAWAR PUBLIC SCHOOL, NANDED CITY. The 1st runner up School was ERIN NAGARWALA SCHOOL, KALYANI NAGAR, PUNE and 1st place was occupied by THE ORBIS SCHOOL, KESHAVNAGAR, MUNDHWA, PUNE.