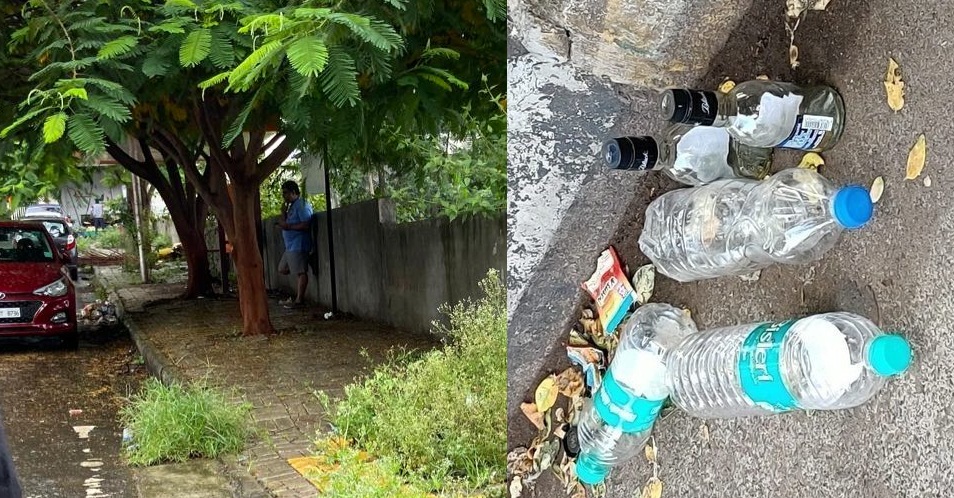 Mehab Qureshi
Pune, November 22, 2020: Citizens of Bavdhan have declared war on 'car-o-bar', a term used to describe drinking in or outside a car, by starting an online petition and addressing it to the Pimpri Chinchwad Police Commissioner Krishna Prakash.
As many as 400 people have already signed the digital petition in only a few hours. Drinking from the back of a person's car is a common sight in Bavdhan, claim residents. Several citizens have also claimed that they have seen people drinking on the road, on footpaths, and in public places in Bavdhan.
Frustrated by this, Bavdhan Citizens Forum (BCF) started the petition to reach out to Pimpri Chinchwad Police's top cop. "People sit and drink on the footpath, which is completely illegal and it is unsafe for our family members to even walk on that route during the night hours. This issue is not new, I always ignored it but since I have female family members in the family, it is quite unsafe for them and is a concern for us", said Dushyant Bhatia, resident of Bavdhan.
Few patches of roads that are notorious for this are Pashan circle to Bharat Electronics, Aditya Shagun Mall to Lantana gate, in front of all wine shops, LMD square to Flamingo, LMD square to Highway, and on the hill opposite D'Palace.
Apart from the above places, this nuisance is observed across Bavdhan wherever food trucks are parked. "The quantity of bottles is much higher on a weekend. In fact, the PMC also complains that the cleaning people collect a few gunny bags of liquor bottles every day", added Bhatia.
Another resident Shashank Wartikar said, "These people are usually youngsters and I have seen them drinking in the morning as well."
Manish Deo, a member of BCF, said, "It is a daily view for us as we see beer bottles, cans, wine bottles, and almost all alcohol brands thrown or littered away. I even filed a complaint with the police last year, and action was taken but then again after a few days, similar things were observed. These types of incidents have increased during the lockdown period and the culprits are usually youngsters and IT professionals."
Senior citizen Krishnan Janaki added, "We are facing this problem in the whole area of Bavdhan. Police should take up regular rounds in the affected areas. Laws should be imposed on all the Liquor stores operating in Bavdhan for maintaining cleanliness and fines should be levied for not following norms. A few scrap dealers should be employed to collect the littered bottles from the amount collected with fines. This will reduce littering and frequent police patrolling will reduce such complaints."
Sharing his thoughts, Bavdhan Corporator Dilip Vedepatil said, "Most of these people are either youngsters or people from the IT industry. Bavdhan citizens do not indulge in such activity. However, I will speak to the Police department for frequent patrolling and solve this issue."
When contacted, Deputy Commissioner of Police (Zone 2) Anand Bhoite told Punekarnews.in, "I will look into this situation and make sure that this doesn't happen in Bavdhan area. I have instructed to Bavdhan staff to register cases. Strict action will be taken against the offenders."
What does the law say?
"The Motor Vehicle Act 2019 has provisions of very steep fines and also has a provision of imprisonment for up to 6 months if a person is found to be drinking and driving", informed Advocate Satya Mule.
Mule further said, "Any offender thinking that they are smarter than the law if they consume alcohol in a stationary vehicle must keep in mind that the possession and consumption of liquor requires a license and it gets classified as a public nuisance under Section 268 of the Indian Penal Code (IPC) if a person is found to be consuming alcohol in a stationary vehicle at a public place."
He added, "If one wants to enjoy alcohol then they must follow the law and enjoy in the privacy of licensed bars or within one's home and respect the public's right of safety and peaceful neighbourhoods."
Follow Punekar News: