BVG Products Increased the Rice Yield upto 4 Quintals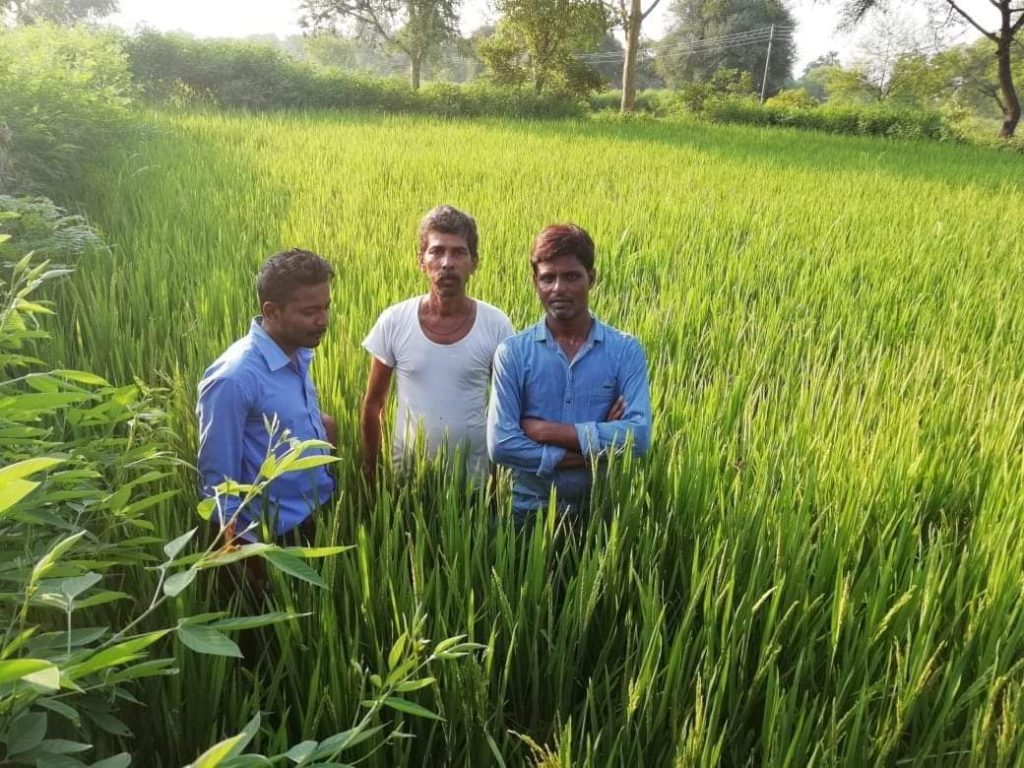 Chandrapur: Rajgad village in Mul (Dist. Chandrapur) taluka is famous for the production of rice. Nitin Banduji Marakwar is rice producer. He used BVG products for rice crop protection.
Marakwar said that due to the use of BVG products, rice production has increased by 4 quintals. Last year he did not use BVG products. At that time, he had the production of 14 quintals of rice. Currently, using BVG products, Marakwar has got 18 quintals of rice production. He also confirmed that BVG products gives poison free rice yields.
No insects or disease had affected Rice crops due to the spraying of BVG Agro Safe. Rice has received attractive color due to BVG Agro Magic. Height of Rice crop also increased. BVG Agro Nutri helped the crop to absorb micro nutrients from soil. Such information was given by Marakwar.