CBI FILES CHARGESHEET AGAINST 16 ACCUSED INCLUDING THEN RAILWAY MINISTER LALU PRASAD YADAV IN CASE RELATED TO LAND FOR JOB SCAM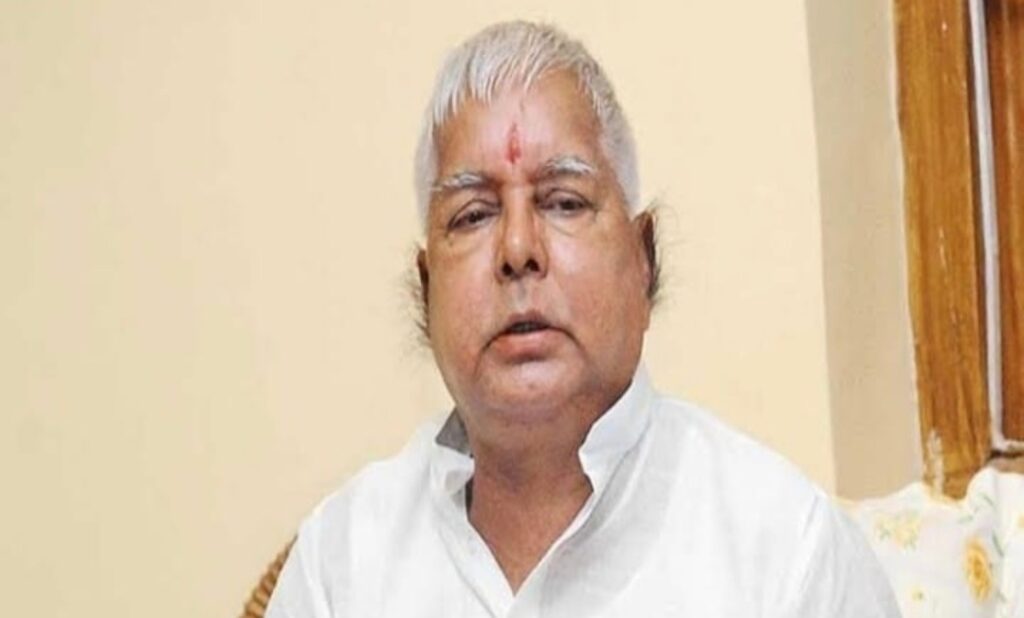 New Delhi, 7th October 2022: The Central Bureau of Investigation (CBI) has today filed a chargesheet in the Court of Special Judge, Rouse Avenue Courts, Delhi against 16 accused including then Railway Minister, his wife, daughter, then GM, Central Railways, then CPO, private persons, candidates etc. in a case related to land for job scam.
During investigation, it has been found that the accused in conspiracy with the then GM Central Railways and CPO, Central Railways engaged persons as substitutes in lieu of land either in their name or in the name of their close relatives. This land was acquired at prices lower than the prevailing circle rate and much lower than the market rate. It was also alleged that the candidates have used false TC and submitted false attested documents to the Ministry of Railways.
Further investigation is continuing.
Name of the accused:-
S/Sh.
i. Lalu Prasad Yadav, the then Railways Minister
ii. Mrs. Rabri Devi
iii. Ms. Misa Bharti
iv. Ms. Sowmya Raghvan, the then GM , Railways
v. Kamal Deep Mainrai, the then CPO, Railways
vi. Rajkumar Singh, Substitute
vii. Mithlesh Kumar, Substitute
viii. Ajay Kumar, Substitute
ix. Sanjay Kumar, Substitute
x. Dharmendra Kumar, Substitute
xi. Vikas kumar, Substitute
xii. Abhishek Kumar, Substitute
xiii. Ravindra Rai, Pvt person
xiv. Ms. Kiran devi, Pvt person
xv. Akhileshwar Singh, Pvt person
xvi. Ramashish Singh, Pvt person