Celebrating Women's Day, Lila Poonwalla Foundation Way!!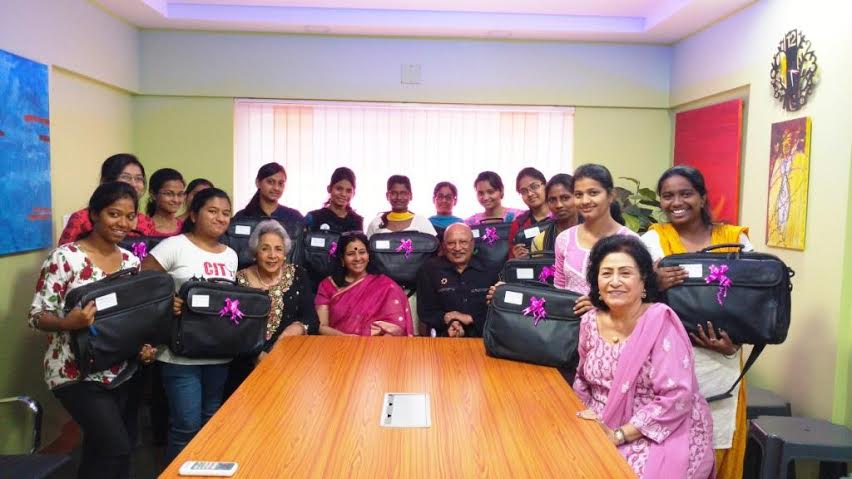 Pune, March 8, 2016: 8th of March, International Women's day, a day to celebrate the phenomenon that is women, they are bold, they are strong, they are courageous and they are an effort less multi-tasker, who take on multiple responsibilities with equal grit and élan, be it on the home or the work front, they are rearing to go.
To carry out its mission of "Leading Indian Ladies Ahead" LPF carried out a "Laptop on Lease Program" for Lila Girls (undergraduate scholarship awardees) supported by Henkel.  They also launched CARE-Career Acceleration through Remote Education. i.e. through WEBEX. The objective of this drive was to reach out to 50 deserving girls who are pursuing their 2nd yr of Engineering. The technical training will be imparted by senior Lila Fellows and Corporate executives.
The Chief Guest for the occasion was Ms. Lakshmi Kumar (Director, PNES/Orchid School) and the Guest of Honour was none other than Ms. Maya Thadani (Advisory Board Member, LPF & Friend of the Foundation).
They happily awarded the Laptops and some valuable advice to those girls who had been selected after a stringent screening process.