Changes in the Syllabus of JEE Main and NEET 2021 to take place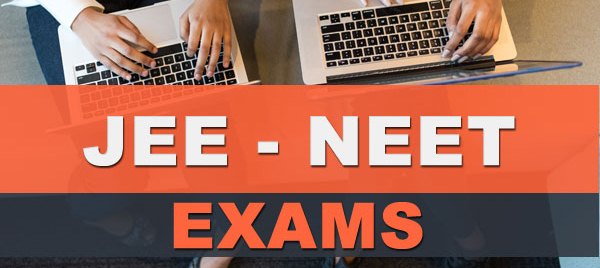 Shikha Chaurasia
Pune, November 27 2020: National Testing Agency (NTA) may issue new syllabus of various exams including NEET and JEE Main in a few days. The Union Ministry of Education has asked the NTA to release a new syllabus for various competitive and entrance examinations to be held in 2021. The NTA conducts many exams like JEE Main, NEET, CIMAT, GPAT, UGC NET. On Thursday, Union Education Minister Ramesh Pokhriyal held a high-level meeting with senior officials, in which several decisions were taken. It was decided in the meeting that NTA will bring syllabus changes for competitive examinations after taking stock of contemporary situation related to the school boards of the country.
"The University Grants Commission (UGC) has been instructed to ensure timely delivery of all scholarships, fellowships etc. and to solve all the problems of the students immediately by starting a helpline in this regard," the official said.
The NTA had announced the JEE main examination in nine regional languages in addition to Hindi and English only last month. However, the IITs have not yet decided whether the JEE Advanced exam will also be conducted in regional languages.
The JEE Main Examination can be conducted in February
The Joint Entrance Examination (JEE) is an exam process for admission in engineering colleges across the country. "The main can be done in February instead of January", officials said this a few days ago. This decision can be taken due to the increasing cases of COVID-19 with the admission process still ongoing for this year. A senior official said that the process of admission in engineering colleges is still going on, so the idea of conducting the JEE-Main examination of 2021 in February is under consideration. This will benefit those students, who are not satisfied with the marks obtained in the previous examination or the colleges where they are getting admission.
A decision was also taken that the Indian Institutes of Technology (IITs) and the National Institutes of Technology (NITs) will provide students with engineering studies in their native language from the next academic session. "A beneficial decision has been taken to impart technical education, especially engineering in the mother tongue, and it will be available from the next academic session," said a senior ministry official. Some IITs and NITs are being selected for this.
Follow Punekar News: