City Jeweller creates a pure silver brick for the Ram Temple at Ayodhya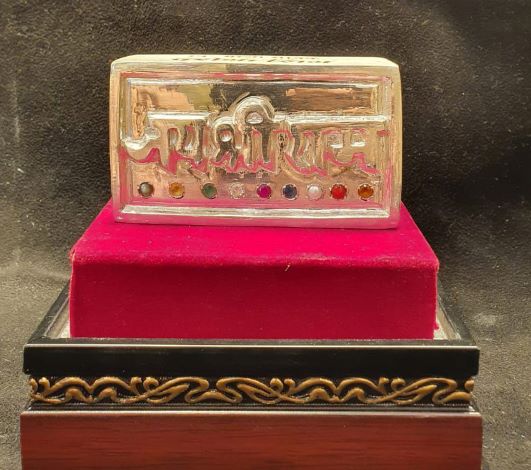 Pune, August 4, 2020: A pure silver brick created by city based Ranka Jewellers has been sent to Ayodhya for the foundation stone laying ceremony of the new temple of Lord Rama.
The brick is made from 99.99 % pure silver. It has been created by the team of Craftsman at Ranka Jewellers under the guidance of Manav Ranka. The brick is studded with nine different gems like pearls, corals, amethyst, topaz, onyx, rubies, diamonds, emerald and sapphires that represent Navgraha. The weight of the brick is 1011 gram. Letters saying Jai Shriram have been carved on the brick.
This silver brick has been sent to Ayodhya by the family of Navin Singh on behalf of Bharatiya Janata Party, Pune City Unit and in the memory of former soldier, the late Daroga Singh.