CM suggests for setting up virtual classrooms in state schools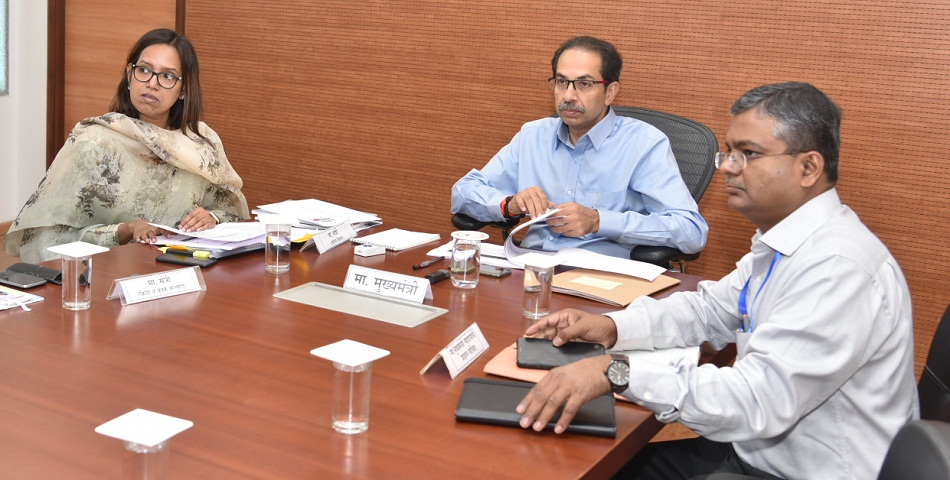 Mumbai, Jan 15,2020: Chief Minister Uddav Thackeray today suggested to having periodical check-up of granted schools to know the standard of education being imparted in the schools that receive government grant.
Emphasizing the need for changes in education system according to changing technology, the Chief Minister directed that virtual classrooms be set up and proposal in this regard should be immediately submitted by the school education department.
The Chief Minister was speaking while presiding over the review meeting of the school education department at Mantralaya today.
Teachers should mainly do the teaching
Chief Minister Thackeray said that while stressing on e-learning, the virtual classrooms would prove beneficial for the deprived and remote schools in the state. In the virtual classroom system the two-way communication is facilitated and the burden will not be only on the teachers. Education is the priority subject of the state. It is the duty of the teachers to provide quality education to the students and therefore, care should be taken not to overburden the teachers with additional works , said the Chief Minister.
Give emphasis on e-learning
E-learning would lessen the weight of school bags and impart instructions as per the changing time. In addition to this if the students are provided syllabus for class VIII, IX and X together that would help them concentrate on their studies. Teaching science via animation and mathematics made easier would generate curiosity amongst the students and they would take interest in learning these subjects. Therefore, the department should give more emphasis on e-learning along with virtual classrooms, the Chief Minister said.
Safety of school bus
The entrepreneurs have evinced interest in working with the government in the education sector, planning should be made on how to take help from these entrepreneurs. Providing better health services, potable water, safety and security of school buses used for ferrying students to and from schools, should be thoroughly examined by the schools, said the Chief Minister.
The meeting was attended by School Education Minister Varsha Gaikwad, Sports and Youth Welfare Minister Sunil Kedar, MoS Sports and Youth Welfare Aditi Tatkare, Additional Principal Secretary of School Education Department Vandana Krishna, CM's Principal Secretary Vikas Kharge, State Project Director of Total Education Ashwini Joshi, Sports Commissioner Omprakash Bakoriya and officers of education and sports departments.