Uddhav Thackeray assures street vendor Santosh Sable for all possible assistance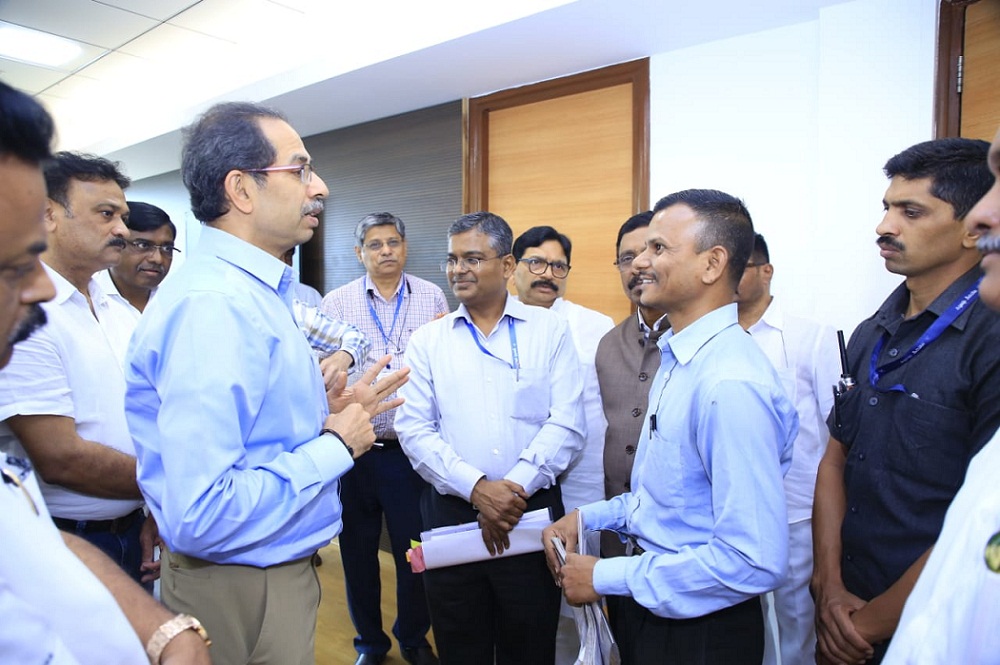 Mumbai, January 15,2020: Chief minister Mr Uddhav Thackeray assured a struggling youth named Santosh Sable for provide all possible assistance to him and asked him to keep on sincere efforts for higher education. He is a peanuts and gram vendor who is on the move the entire night and pursuing the higher education at day time.
Santosh Sable, who hails from Rajewadi village of Maan Tehsil in Satara district, is selling peanuts and grams from 10 p.m. to 5:00 a.m. on the Chaupati for earning his bread and butter and meeting the expenses of his higher education. He is pursuing the political science course at the Mumbai University and his ambition is to become administrative officer through the competitive examinations. Daily Sakal has published the story of Santosh's struggle who came all the way to Mumbai from Satara with the objective of preparation for competitive examinations. Santosh studies at the University library in Kalina during the daytime and at night, he goes to Marine Line and Girgaon Chaupati for selling the peanuts and grams.
The chief minister took cognizance of this story published in Dainik Sakal and directed his office to contact Santosh. He was informed to visit the Mantralaya, keeping inside his daily routine. Chief Minister Mr Thackeray enquired about various aspects of his struggle with affection. He also applauded the efforts taken by Santosh for seeking education. Mr Thackeray said, 'You carry on sincere efforts for the education and we will provide you whatever assistance you need'.
Santosh breathed a sigh of relief. The chief minster took the information in concern with helping the youth. He directed the social justice department to provide him all possible assistance with immediate effect for his education. Santosh became emotional as the chief minister himself enquired about his plight. He also thanked the chief minister and said that now he got a boost to complete his higher education with more enthusiasm.