Coronavirus: 52-year-old Mumbai Police head constable died during treatment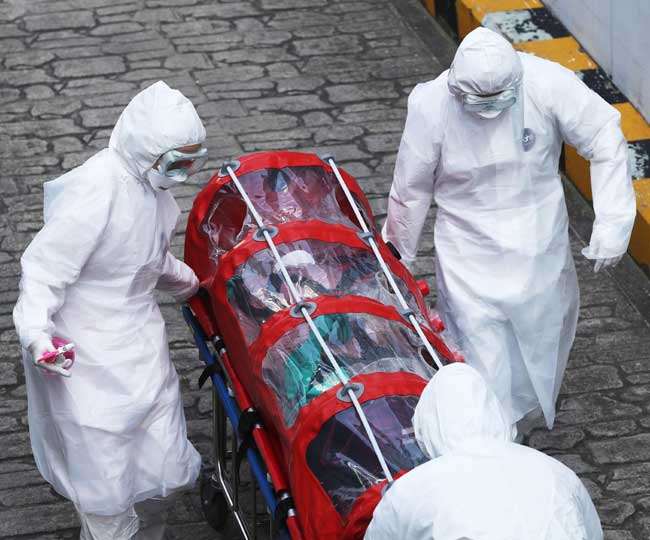 The state recorded 811 new cases of corona yesterday. As a result, the number of COVID19 patients in the state is 7628, informed Health Minister Rajesh Tope. Meanwhile, 22 patients had died in the state yesterday. Of the deaths, 13 were from Mumbai, four from Pune and one each from Malegaon, Pune Rural, Pimpri-Chinchwad, Dhule and Solapur. So far 323 people have died in the state. Also, 119 patients were discharged yesterday after being cured.
Of the 1 lakh 8 thousand 972 samples sent to the state till date, laboratory samples of 1 lakh 1 thousand 162 people have tested negative for corona; So 7628 people have come positive. At present, 1 lakh 25 thousand 293 persons are in Home Quarantine and 8124 persons are in Institutional Quarantine in the State. So far 957 corona-infected patients have been discharged after recovery.
Of the deaths , 16 were men and six were women. Eleven of them are in the age group of 60 years and above. The 8 patients are in the age group of 40 to 59 years. So three patients are under 40 years of age. Of the 22 patients who died, 13 had diabetes, high blood pressure, heart disease and tuberculosis.
According to the latest data released by the Union Ministry of Health, 824 people have died due to Coronavirus in India. So far, 26496 cases have been reported in the country. Of these, 5804 people have recovered. 19868 people are undergoing treatment. In the last 24 hours, there have been 1990 cases and 49 people have died.
Follow Punekar News: