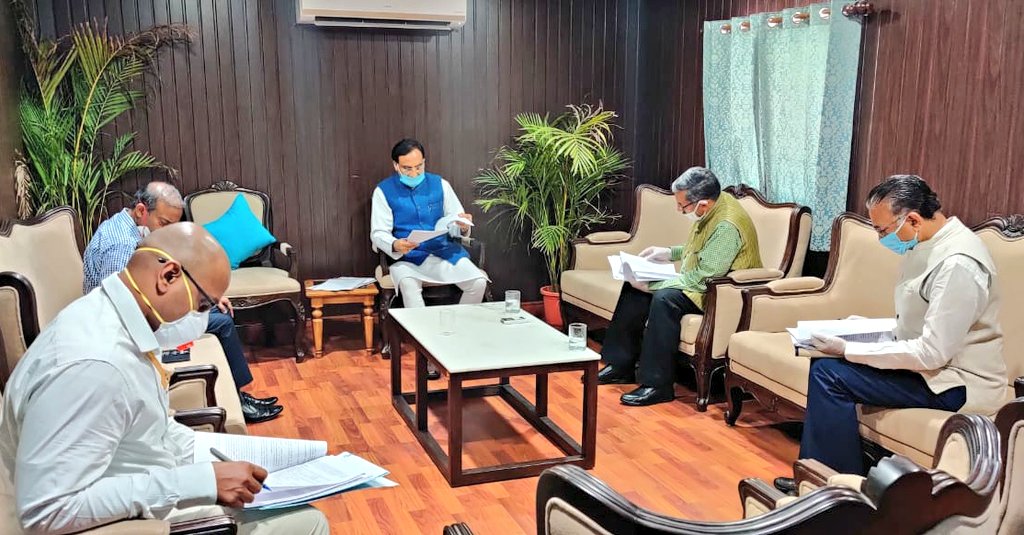 New Delhi, April 29, 2020: Amidst the dangers of coronavirus, preparations for resumption of studies in schools and colleges are intensifying. The University Grants Commission (UGC) said on Wednesday that the new academic session would start from August and September. The session of old students will start from August while the session of new students will start from September.
The universities have to develop a fool-proof plan before the resumption of session, strictly following the norms of "social distancing" and other required precautions, to avoid any eventuality arising due to COVID-19. Admissions to the UG and PG programmes for the session 2020-21 may be completed by 31.08.2020. If necessity arises, provisional admissions may also be made and relevant documents of qualifying examination may be accepted up to
30.09.2020.  The Academic Session 2020-21 may commence from 01.8.2020 for old students and from 01.09.2020 for fresh students.
Meanwhile, the CBSE board has refuted speculations that the board exams may be canceled due to lockdown. The board said that the examinations will be held after the situation returns to normal. The board tweeted on Wednesday, "Recently, there has been a lot of speculation about the 10th CBSE board exam. It is being reiterated that the board will conduct examinations for 29 subjects of 10th and 12th classes, as already mentioned in the circular issued on April 1."
An Expert Committee was set up by Union HRD Ministry  to assist UGC to address the concerns of university students, regarding academic calendar and examinations.  Extension of six months period has been given to the M.Phil. or Ph.D. students.
Every University shall establish a cell for handling student grievances related to examinations and academic activities during COVID-19 pandemic and notify effectively to the students. The UGC will establish a Helpline for monitoring student grievances related to examinations and academic activities during COVID-19 pandemic.
The universities may conduct Ph.D., M. Phil. and practical examinations and Viva-Voce Examinations through Skype or other meeting apps, and in case of intermediate semesters, the practical examinations may be conducted during the ensuing semesters.
Terminal semester/ year examinations for PG/ UG courses/programs may be conducted by universities as suggested in the academic calendar. For intermediate semester/year students, the universities may conduct examinations, after making a comprehensive assessment of their level of preparedness, otherwise grading be done based on the internal evaluation.