Corporator Amol Balwadkar Conducts 7 Days Service Program To Celebrate PM Modi's Birthday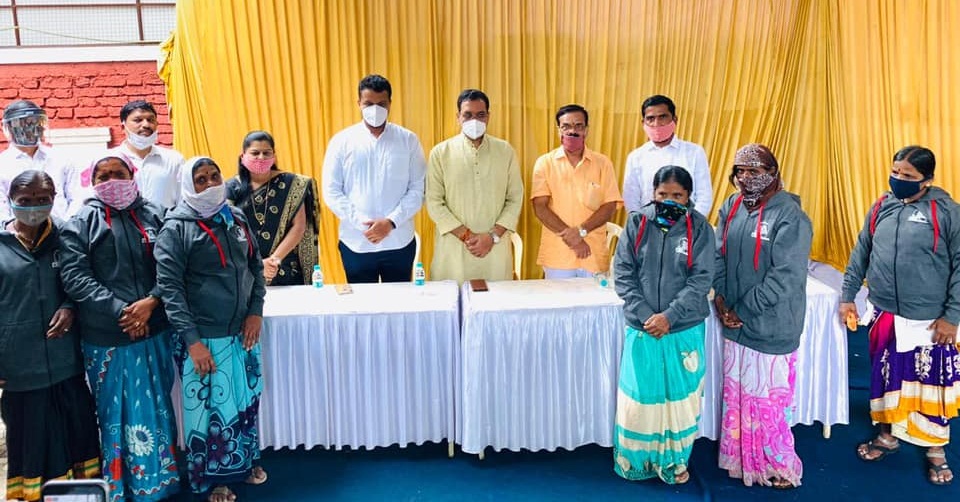 Mehab Qureshi
Baner, September 23, 2020: A week-long service program was held by Pune Municipal Corporation (PMC) Corporator Amol Balwadkar on the occasion of Prime Minister Narendra Modi's birthday. The program was conducted from September 17 to September 22.
During these seven days, various social activities were organized in Baner, Balewadi and Pashan. On September 16, Balwadkar planted a sapling in Balewadi. BJP's Kothrud assembly president Puneet Joshi, Pashan team leader Rajesh Sutar, Pune city secretary (in-charge) Prashant Harsule, member Sachin Pashankar and party workers were present on occasion.
On the next day September 17, Balewadi Phata area in Baner was also cleaned under the Swachh Bharat Abhiyan. A free health camp was also set up on the next day as well for all the citizens residing in Balewadi, Baner and Pashan. It was followed by the free distribution of fruits and food to the needy people on the fourth day.
As many as 350 jackets were given to PMC sanitation workers on the fifth day, while disinfectants were sprayed in almost 176 societies of Balewadi, Baner and Pashan areas, informed Balwadkar.
On the last day, updation and correction facility for Aadhar card was organised for the citizens. "I'm glad that this campaign was successful and we will ensure that we conduct similar programs in future as well", Balwadkar told Punekarnews.in.