Council For Prevention Of Suicide And Rape, "Break The Silence" Launched In Pune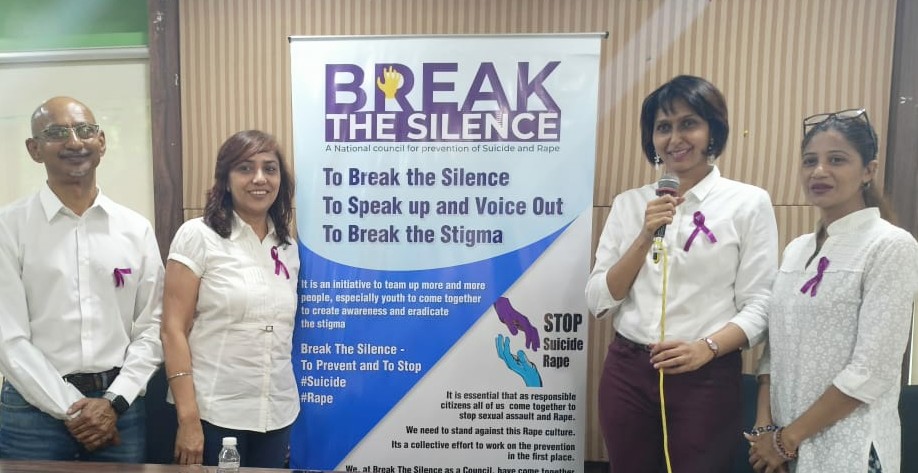 Pune, 24th September 2022: A council named, "Break The Silence" has been launched in Pune with a mission to create awareness among the masses through various activities. The council is set up for the prevention of suicide and rape.
The team consists of, National President Gayatri Chadwa, Vice President Nayana Hirani, Executive Directors Neelam Khandale and Manoj Hirani. Gaus Sayyad and Anusha Anurag National Youth President, Pratik Chitnis National Youth Vice President, Rommal Surana Maharashtra State President. Mrs Jaspriya Gandhok, Dr Bhushan Kale, Mayuresh Kadam and Rajas Chowdhari have taken up the position of ambassadors for the council.
A team of youth and student volunteers from across the country have joined the cause to spread awareness and make a difference in society.
The main aim of the council is to work across the country to create awareness and empower individuals to help those around to beat the stigma and prevent suicide and rape.
Founder & Chairperson Priya Sitaraman said, "The statistics of deaths by suicide and rape are alarming. In India, every day 28-30 deaths by suicide get reported as per National Crime Records Bureau and every year there is an increase of 10%. Rape is the fourth most common crime in India. As per National Crimes Record Bureau, 30,000 cases were reported in 2021. This implies that almost 86 rapes are committed every day and there is an increase of 20% as compared to previous years."
She added, "It is necessary to take a concrete step against crime not only at the state level but at the national level."
People who want to join or work in association with the organization can contact them through the page 'Break the Silence' on social media.