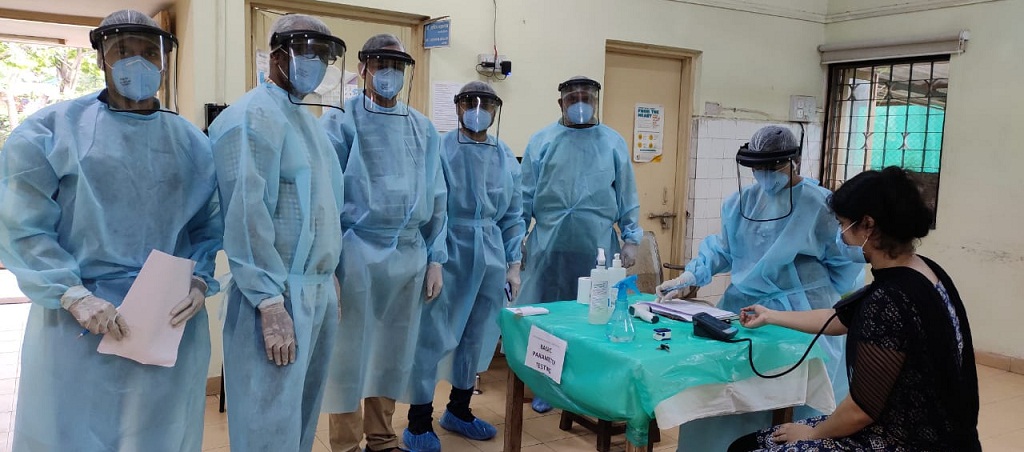 Mrunal Jadhav
Pune, 7th April 5, 2021: The demand for Remdesivir injections has increased in the city over the last 10-15 days. The antiviral medication, used to treat COVID-19 patients, is being sold illegally at many places in the city. People alleged that some chemists are Rs 5,000 for the injection. The state government has fixed the price from Rs 1100 to 1400.
Now Hospitals In Pune District Have To Provide Remdesivir Injections To Patients
The Pune division gets about 50 percent of the Remdesivir injection received by the State. Most of these injections are being distributed in Pune city and districts. The number of COVID-19 patients is also growing rapidly, increasing the number of patients admitted to the hospital for treatment. This has resulted in the increased use of Remdesivir as part of the treatment, causing a shortage of injections in Pune city.
Remdesivir is available in hospitals or drug stores in the areas where COVID-19 patients are being treated. Its sale from other places has been restricted. Therefore, the relatives of COVID-19 patients do not get these injections from other drug stores.
In this regard, Food and Drug Administration (Pune Division) Joint Commissioner SB Patil said, "Remdesivir should be sold at 10 percent margin on the purchase price. The relatives of the patients should also request a bill when purchasing it. If you are overcharged, report it to the FDA."
According to FDA, Remdesivir injections are supplied to the State by seven different pharmaceutical companies. The highest demand is from Pune city. Due to this, about 50 percent of the reserves are distributed to Pune, Satara, Sangli, Kolhapur, and Solapur districts as compared to other divisions. Most of the stocks are being given to COVID-19 patients in Pune.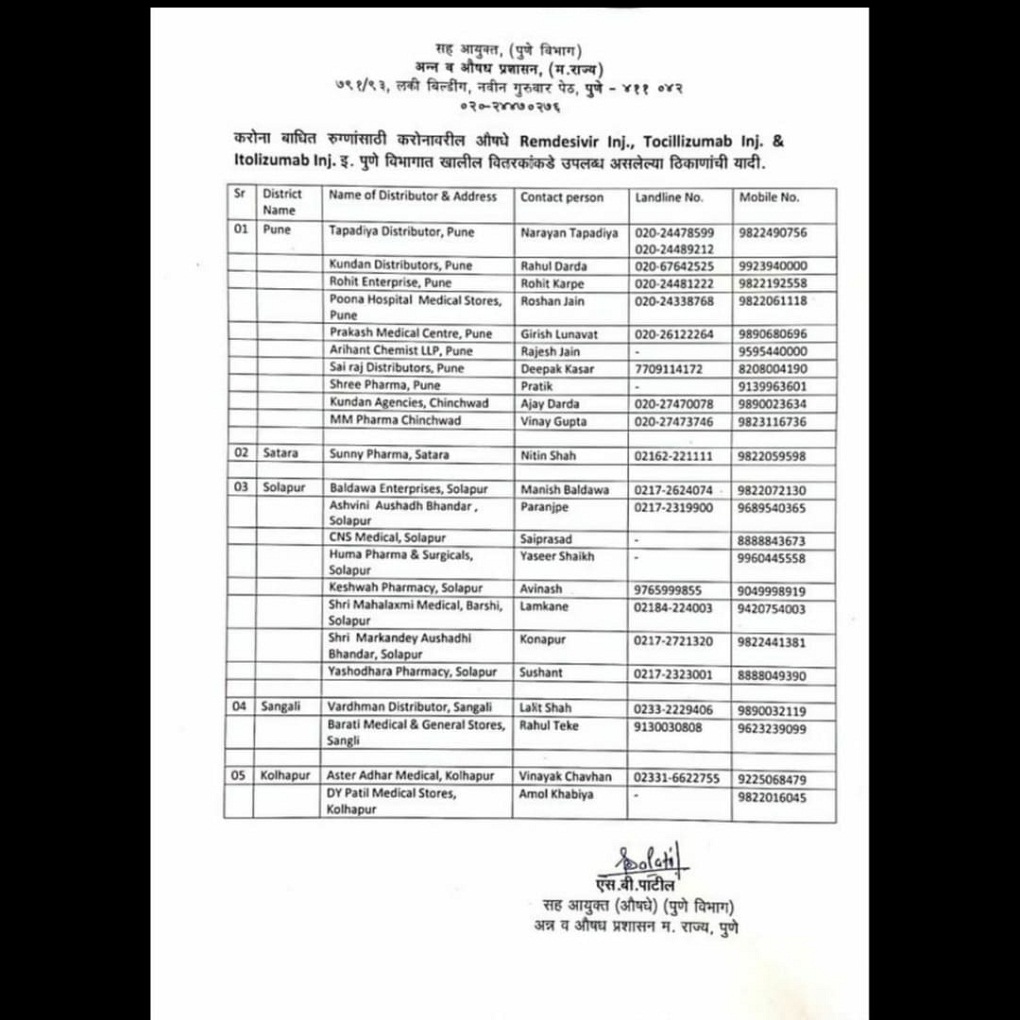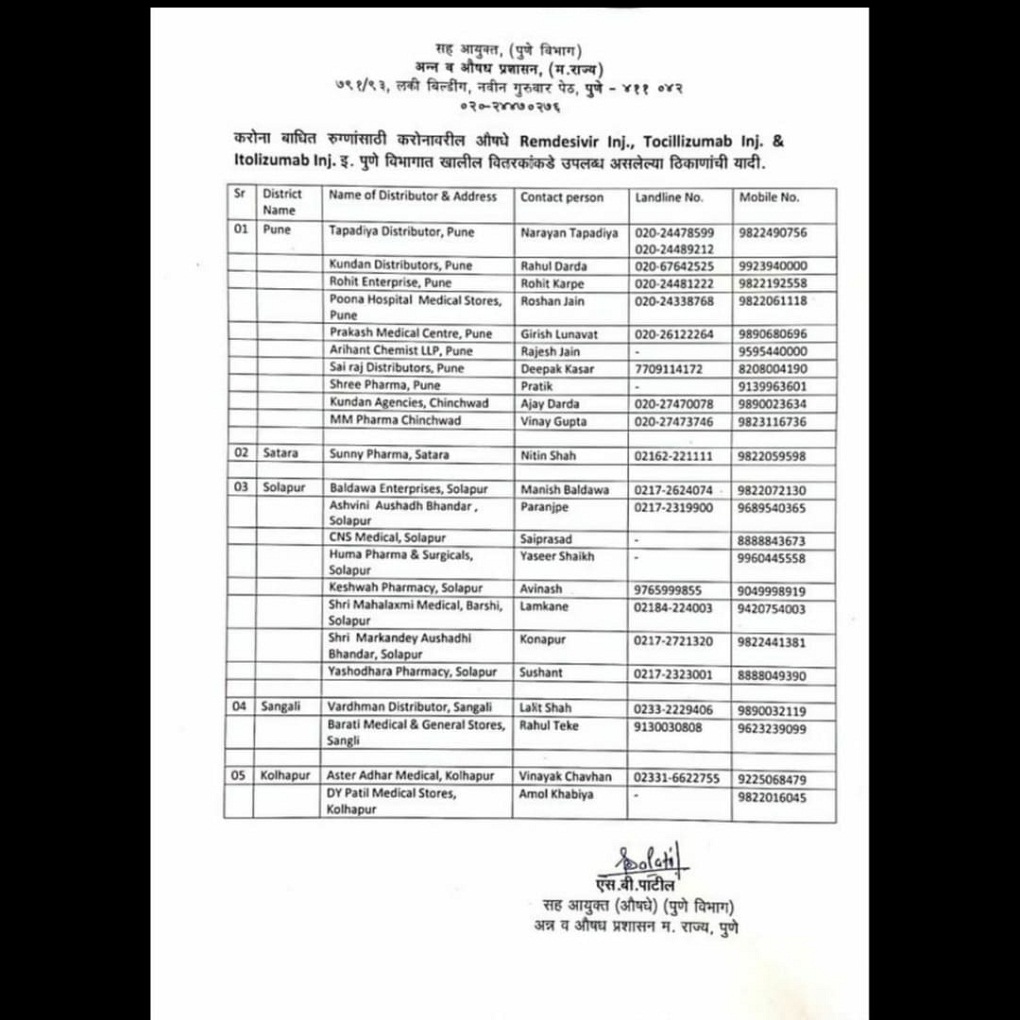 Follow Punekar News: