Drivers, owners should get vehicle pollution level checked regularly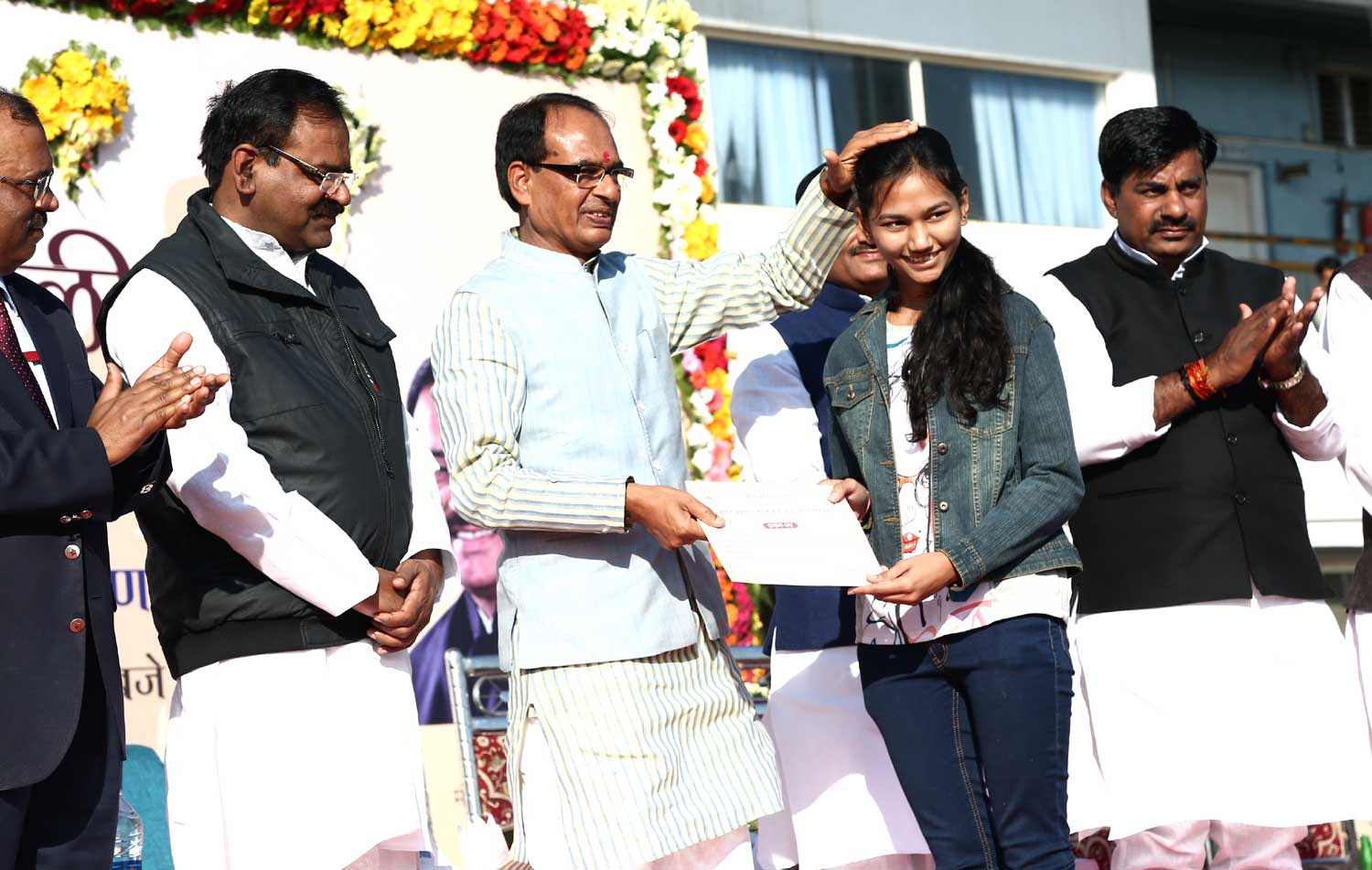 CM Shri Chouhan administers pledge
Scheme to provide free licences to women drivers launched
Chief Minister Shri Shivraj Singh Chouhan has urged drivers and owners of vehicles to get vehicle pollution level checked regularly. Take pledge to keep state clean and green. Shri Chouhan was addressing vehicle pollution awareness rally and mini marathon at TT Nagar stadium here today. Vehicle pollution awareness rallies were taken out throughout the state today.
The Chief Minister said that air pollution due to vehicles is increasing. Life will be endangered if it increases at this pace. He called for taking pledge to ensure pollution-free environment for next generation. Every citizen should contribute his mite. No one has right to pollute environment.
Shri Chouhan administered pledge to people to decrease pollution, get vehicles checked for carbon emission regularly, avoid using vehicle one day every week, greater use of public transport vehicles and inform transport officer or any other competent authority about vehicles causing pollution.
Lauding Transport Department's initiative to provide free driving licences to women drivers, Shri Chouhan said that women are making strides in every sector. The state government has given 50 percent reservation to women in local bodies and panchayats and 33 percent in government service. As a token, the Chief Minister distributed driving licences to 21 women.
Transport Minister Shri Bhupendra Singh said that the state government is making constant efforts to reduce vehicle pollution. In this regard, efforts have been made to make public transport easier, which has yielded positive results. Now, 24 Volvo buses are plying daily on Bhopal-Indore road. This has reduced number of taxis on this route. In deference to wish of Chief Minister Shri Shivraj Singh Chouhan, the department has launched initiative to give free driving licences to women for their empowerment.
Large number of school students, players and Army personnel participated in the rally and mini marathon.
MP Shri Alok Sanjar, MLA Shri Rameshwar Sharma, Principal Secretary Transport Shri S.N. Mishra, Transport Commissioner Shri Shailendra Shrivastava were also present on the occasion.