Droupadi Murmu as a presidential candidate … an eye set on Tribals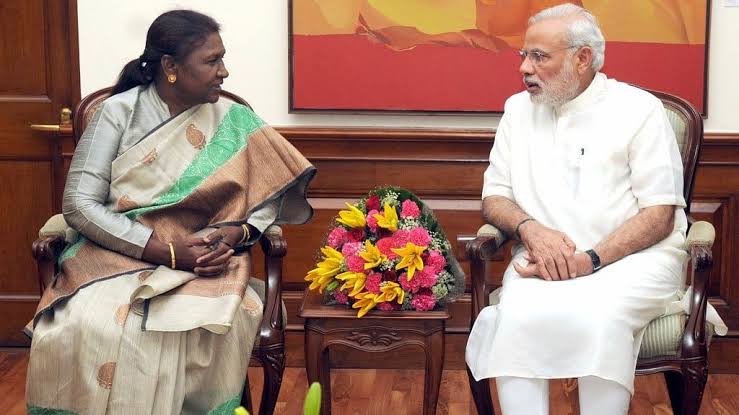 Mayuresh Bhardwaj
26th June 2022: Rashtrapati Bhavan has its ceremonial as well as diplomatic importance and having only the second female president and that too from the tribal community will be a big statement on the global forum. But Droupadi Murmu's selection can not be seen as just theoretical; it is also reflecting a new dynamic of politics in upcoming elections.
Hailing from Mayurbhanj, Odisha teacher turned politician Droupadi Murmu has an impeccable portfolio for this job. She has also served as the first woman governor in Jharkhand as well as minister in her own state Odisha and was recognized several times for her work.
NDA's nomination of Droupadi Murmu who hails from the Santhal Community, the third-largest ethnic group constitutes 8.7% of the country's total population eco strategy to focus on tribals. If Murmu is selected for the top job it will be tough for political parties to ignore the tribals anymore when the president of India is coming from the same community. Also, a great dividend will be served to BJP in the upcoming elections in the states having significant tribal populations specially Santhals such as Odisha, Gujarat, Jharkhand etc.
According to many political observers, this is seen as part of the BJP's game plan for the upcoming general election as well as the Odisha assembly election 2024, where tribals constitute 22% of the total population.
BJP has already held around 48% of presidential votes, Murmu is likely to receive support from non – NDA allies like BJD and YSR congress who have already announced their support. This move is also seen as a fracture in opposition unity where they are aiming for a united fight against the BJP-led NDA.
Since Murmu is from Odisha and was governor in Jharkhand her candidature will certainly impact the political scenario in both states where the saffron party is trying to get more influence. Especially in Odisha where in 147 assembly constituencies 33 are held by tribals whereas in 21 Lok Sabha seats 5 represent the community.
Well, it is a careful business for the Prime Minister of India who has the authority to choose presidential candidates more so when the already reduced and fractured opposition trying to gain some electoral ground.