Efficient law & order state governments top priority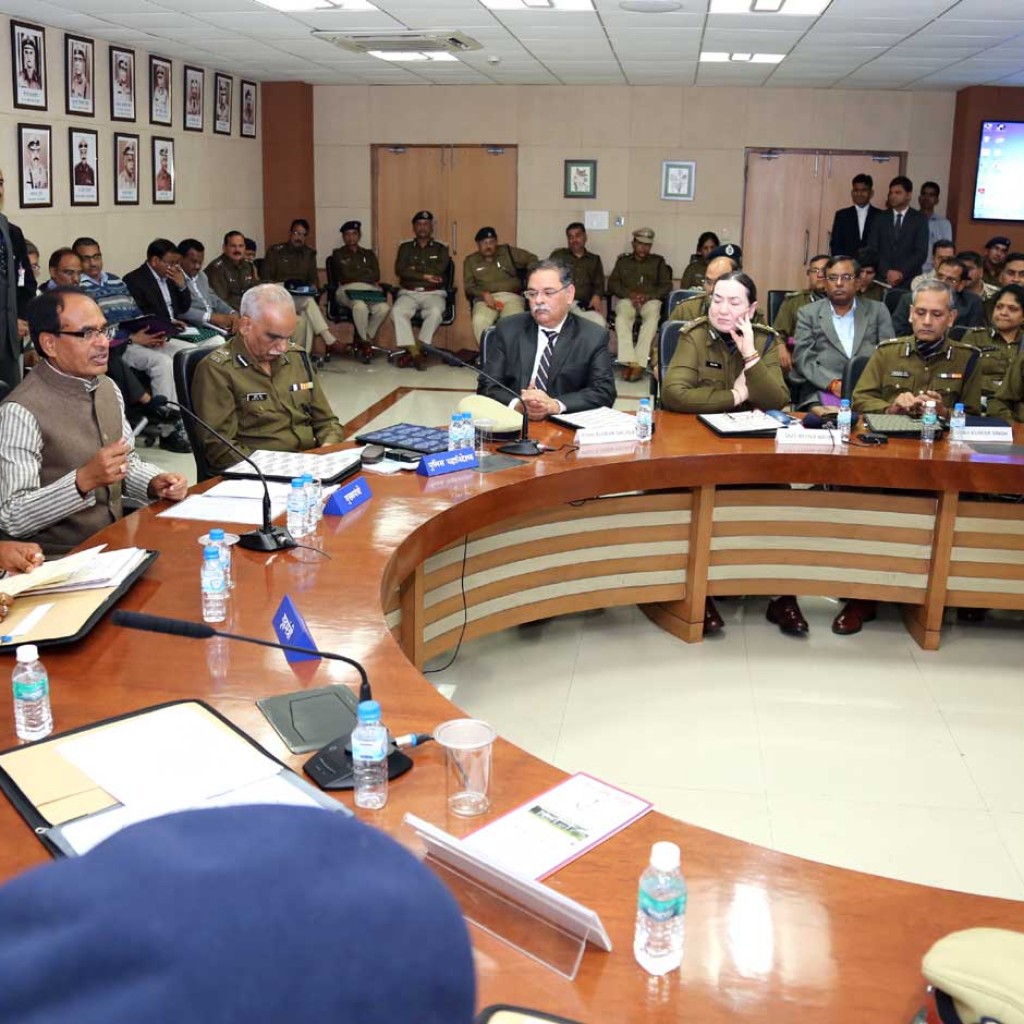 Peace necessary for development: CM Shri Chouhan
Police Officers Meet begins
Bhopal : Chief Minister Shri Shivraj Singh Chouhan has said that efficient law and order arrangements are state government's top priority. Peace is necessary for development, industrialisation and investment. The Chief Minister was addressing a symposium 'Safe Madhya Pradesh-Better Madhya Pradesh' during inauguration of Police Officers Meet here today. Home Minister Shri Babulal Gaur was specially present on the occasion.
The Chief Minister said that Madhya Pradesh police's achievements are glorious. Problems like dacoity and SIMI's terrorist activities have been eradicated in the state. Police should make efforts to overcome shortcomings with efficiency and capability. Curb crimes with better use of modern technology. A good experiment in this regard has been made in Indore. Crime against women should be curbed effectively. Use modern technology for protecting women. Criminas must have fear of police. Besides, common people should regard police as friend. Maintain communal harmony at any cost. Hold dialogue with every section of society. Make constant efforts to protect poor and weaker sections and solve their problems. Community policing should be made with greater excellence. Enforce traffic rules strictly to curb road accidents. Take initiative for better education of police personnel's children. The Chief Minister said that Police Officers Meet is a good initiative.
Home Minister Shri Gaur said that police is necessary for better social order. Police Department should work on concept of Smart Police and become modernized, efficient, responsible, trustworthy and cooperative. He stressed the need for increasing number of police personnel. DGP Shri Surendra Sinh informed that number of police personnel in the state has increased by 32 percent. New police welfare schemes have been introduced. He said that police personnel should keep in view humanitarian approach to live upto people's expectations.
ADG Shri Vipin Maheshwari gave a presentation on 'Safe City-Smart City'. Similarly, ADG Shri Anvesh Mangalam gave presentation on 'Dial-100', ADG Shri Rajiv Tandon on 'Crime & Criminal Tracking and Systems' and ADG Sachin Atulkar on 'Women's Security'.
Welcome address was delivered by President of Indian Police Service Federation Shri Pawan Jain. Secretary of the Federation Shri K.B. Sharma proposed a vote of thanks.