Ideological Mahakumbh to be held at Ujjain on agriculture, sanitation and Beti Bachao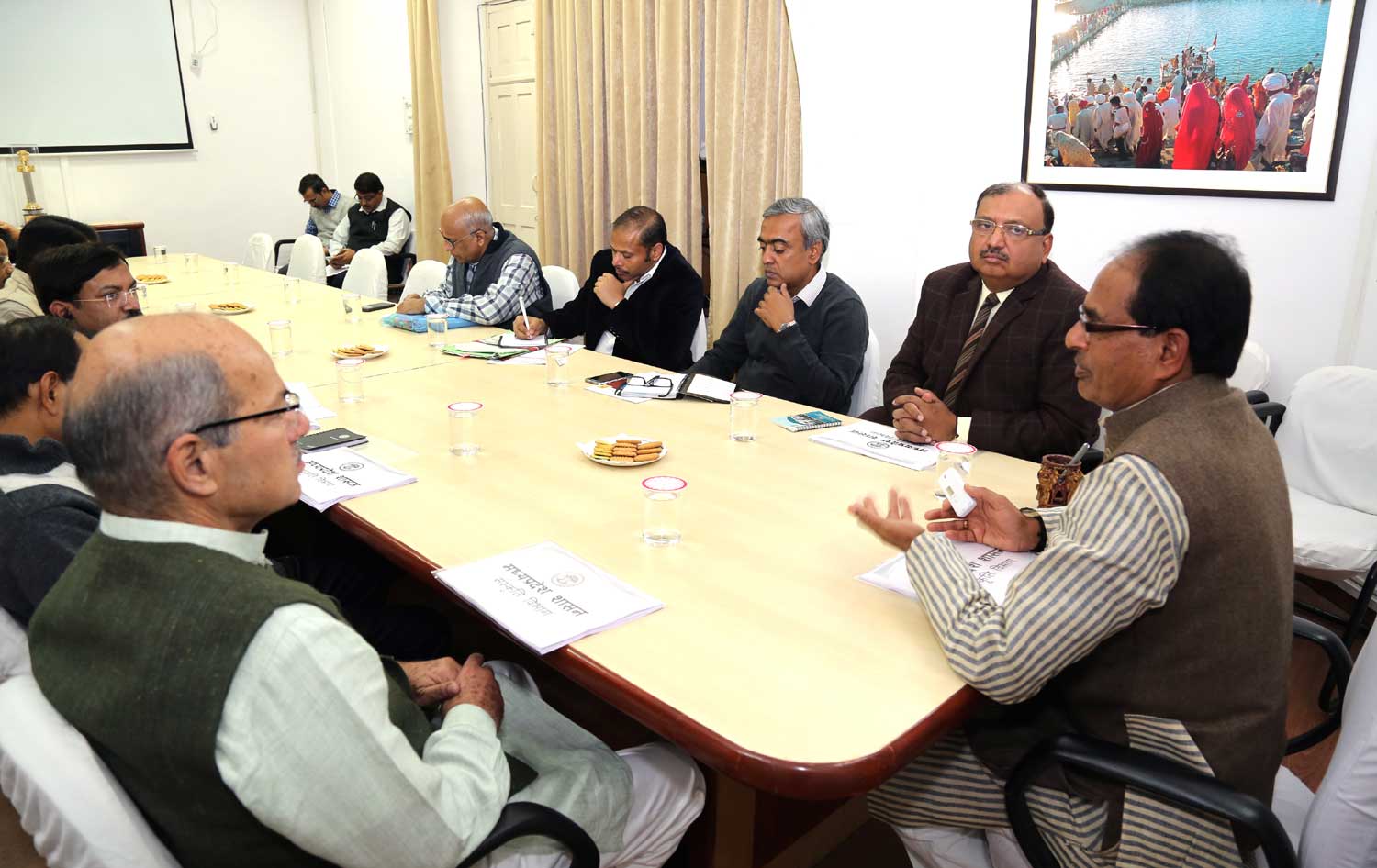 CM Shri Chouhan reviews preparations
Bhopal : In the context of ideological Mahakumbh during Simhastha 2016, a seminar on 'Science and Spiritualism' will be held next month under joint auspices of Madhya Pradesh Council of Science & Technology and Department of Culture. During Simhastha ideological Mahakumbh will be held at Ujjain on May 12, 13 and 14 on Agriculture, Sanitation and Beti Bachao.
, Chief Minister Shri Shivraj Singh Chouhan reviewed preparations for ideological symposia and gave necessary directives at his residence here today. The Chief Minister directed to constitute an empowered committee for necessary preparations, concept of ideological Mahakumbh, format of programmes, chalking out list of guests etc.
Subject experts from all over the world, experts of Indian traditions, Akhada Chieftains and social scientists will take part in ideological Mahakumbh. On the occasion, Prime Minister Shri Narendra Modi will issue Simhastha Declaration which would give message of peace, non-violence, harmony, love and environmental conservation to world.
Rajya Sabha MP Shri Anil Madhav Dave, Chief Secretary Shri Anthony de Sa, ACS School Education Shri S.R. Mohanthy, ACS Finance Shri A.P. Shrivastava, Principal Secretary to CM Shri Iqbal Singh Bains, Principal Secretary Culture Shri Manoj Shrivastava, Secretaries to CM Shri Vivek Agrawal and Shri Hari Ranjan Rao and senior officers of concerning departments were present at the meeting.