Effingut Brewerkz – A new haven for Beer Lovers of Pune.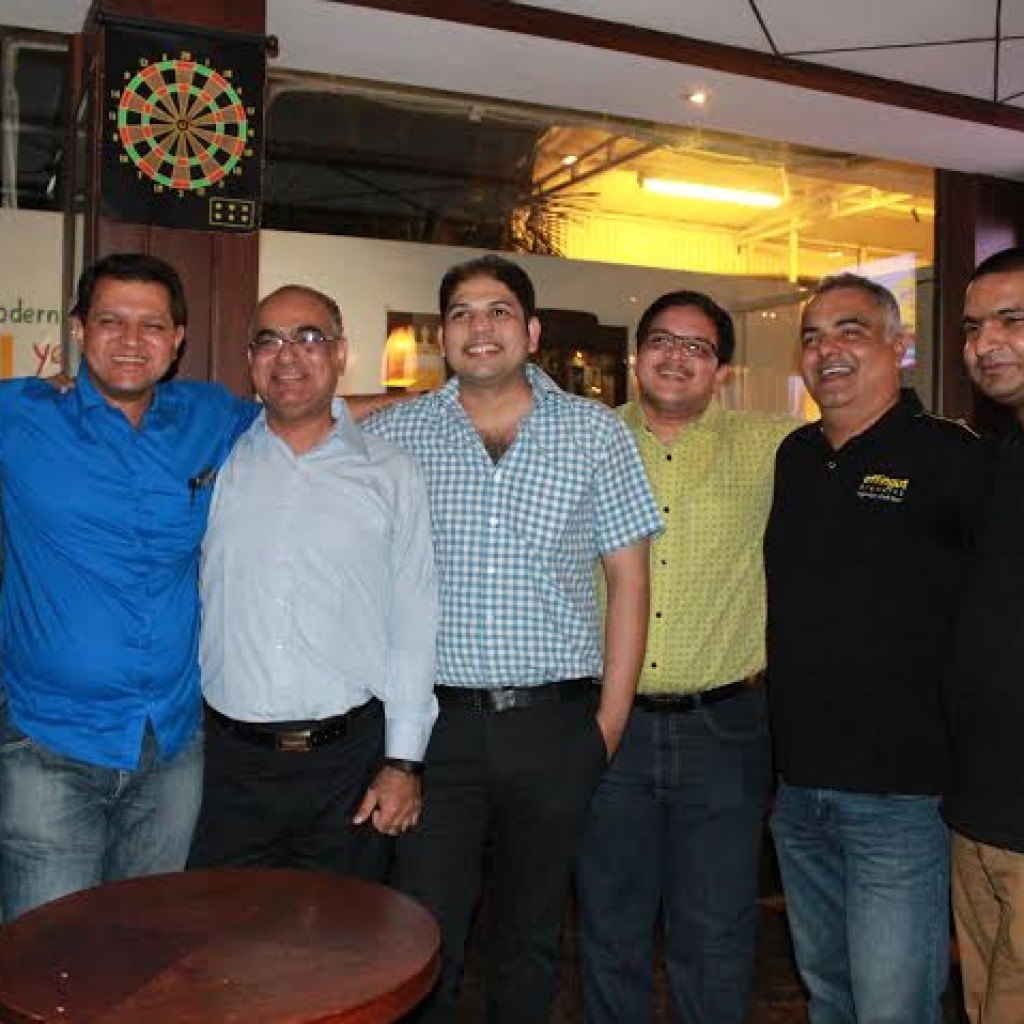 Its no surprise if the pioneers of Microbreweries goes beyond boundaries to spread awareness or promote Craft Beers. One such gesture is happening in one of the top microbreweries in Pune.
Effingut Brewerkz, situated in the serene 6th Lane of Koregaon Park, is pretty much known to every soul in Pune, if not other places. They are going to host something which has never happened in Pune before. Top 'Beer Enthusiasts' from Pune such as Manu Misra, Sapan Maniyar, Sameer Madan, Heramb Arjunwadkar, Saurabh Patwardhan, Ameya Kale, are joining hands with Effingut Brewerkz, which is gonna be first of its kind in Pune; to brew a new craft beer, a unique brew.
Mr. Manu Gulati, the man behind Effingut Brewerkz, is never shy to try out combinations and thinks out of the box more often than not, the result is which one can see (drink) flowing out of their taps. The collaboration too comes as no surprise; such is the dedication he has shown towards his passion. The Beer Enthusiasts too are no newbies, and are much experienced in their brewing skills. In fact, converting a part of where they live and dedicate it completely for their love of beers itself speaks volume of their dedication. The Beer Enthusiasts go by the call name HOPS !! displaying their love of the bitter stuff.
Planning was one of the most interesting phases of the venture. With all the enthusists suggesting one recipe or the other, the fun quotient was way too high. Someone started off by suggesting Jaggery to brew something unique, whereas someone came up with the idea of using barrel aged/oak chips , to give woody notes with the jaggery. Dark style beers, dark versions of the Märzen or OktoberFest Bier were also considered. Another interesting idea was to use lemongrass wheat or kaffir lime.
While considering ideas, one of them came forward suggesting that some of the brews narrowed down were something similar to what Effingut had on their taps. Even sourcing ingredients was one the concerns raised. But Manu was so straight forward in making the home brewers feel at ease and said that sky is the limit, and asked them not to worry about sourcing the ingredients.
It was then suggested that they better go ahead with a pretty much simpler beer so that it becomes likable among all craft lovers equally. This was rubbished by another brewer, "Simple is too simple. What's the fun with that". Seems like they had an amazing time. By the time everyone suggested, they had 6 beers to shortlist to one.
Dark Oak Aged Ale with malty ( biscuity) and jaggery flavors, Lemongrass Belgian Wit with sweet lime/kaffir lime, Cream Blonde, Ratnagiri Mango Amber, Baker Brown Ale with coffee, cocoa nibs, vanilla pods and a brown ale base, Mocha Brown Ale with vanilla, and American Wheat with any available seasonal fruit. HOPS had to vote to decide which one to finalize, and the tie between Dark Ale and Lemongrass Belgian Wit came as no surprise.
With the tie in front of them, it was time for Mr. Manu and Mr. Mukteshwar, head brewer of Effingut, to caste their tie breaker votes. Considering the availability of ingredients, demand of the customers, etc, they went ahead and zeroed in on the Dark Ale.
Brewing is no joke, and it ain't a time pass for these fellas. They all showed up at Effinugt Brewerkz at 6 am on one fine day, and started from scratch. Its comes as no surprise when they themselves decided to proceed with the processes, entirely on their own. The malt was prepared, crushed  in the mill and there was everything in the mash tun ready to be brewed. Crushing jaggery was a tough job at hand as they are pretty hard to be crushed. The yeast was pitched by them, followed it up and the beer was ready to be brewed.
Who doesn't deserve a beer after a hectic day at work?It wasn't any different here either. All of them decided to grab some beers, and sat around a table, and there was one last thing to be done. Naming the beer. A lot of suggestions were made, and they finalized a name, which could never go wrong for a beer. 'HOPS'
The release of HOPS, is one which everyone, Mr.Manu, the Beer Enthusiasts and even the general public, are looking forward to with high hopes, for this could mark the beginning of a revolution. A revolution of good craft beers. As Manu Gulati always says: "Long Live Craft Beers".