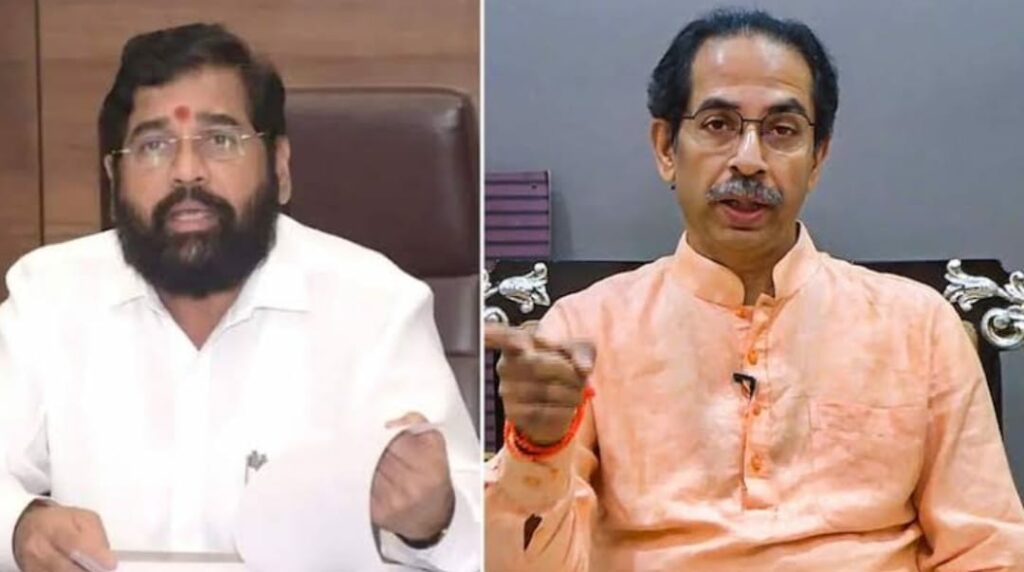 Mumbai, 28th June 2022: Shiv Sena's rebel leader Eknath Shinde has spoken of going back to Mumbai soon. Eknath Shinde, who appeared in front of the media after several days on Tuesday (June 28) informed that "We are not forming a separate party. We are still in Shiv Sena."
After meeting with rebel MLAs in Guwahati, Shinde said, "We are taking Balasaheb Thackeray's Hindutva forward."
He said that their spokesperson Deepak Kesarkar will give information about the strategy ahead. Shinde said that a total of 48 MLAs are with them and are united.
Meanwhile, there is news that independent MLAs and two MLAs of Prahar party will hand over the letter to the Governor for withdrawal of support from the government. It is being said that there may also be a demand to bring a no-confidence action on June 30. About 10 MLAs can send letters to the Governor.
The Bharatiya Janata Party (BJP) is treading cautiously in this whole matter and does not want to openly show that it can be their intention to form the government. In such a situation, they do not want to demand a no-confidence motion either themselves or through the Shinde faction.
In such a situation, the entire strategy can be implemented by moving independent MLAs forward. There are even reports that there has been a discussion between the BJP and the Shinde faction regarding the formation of a new government.
According to the sources, the BJP wants to have 29 ministers in its alliance, while the Shinde faction can also get 13 ministerial posts. These will have eight cabinet ministers and five ministers of state. Not only this, the Shinde faction is also demanding the post of Deputy Chief Minister, but there is no consensus on it so far.
In media reports, it is now being said by quoting sources that the BJP can re-assign the responsibility to the nine rebels, whose ministries were taken back by Chief Minister Uddhav Thackeray.
Meanwhile, former Maharashtra Chief Minister Devendra Fadnavis has left for Delhi. Apart from this, rebel MLA Shinde can also fly to Mumbai. It is being said that BJP will not demand a floor test in the state, but small parties can raise this demand.