'Every child deserves the #TouchOfCare'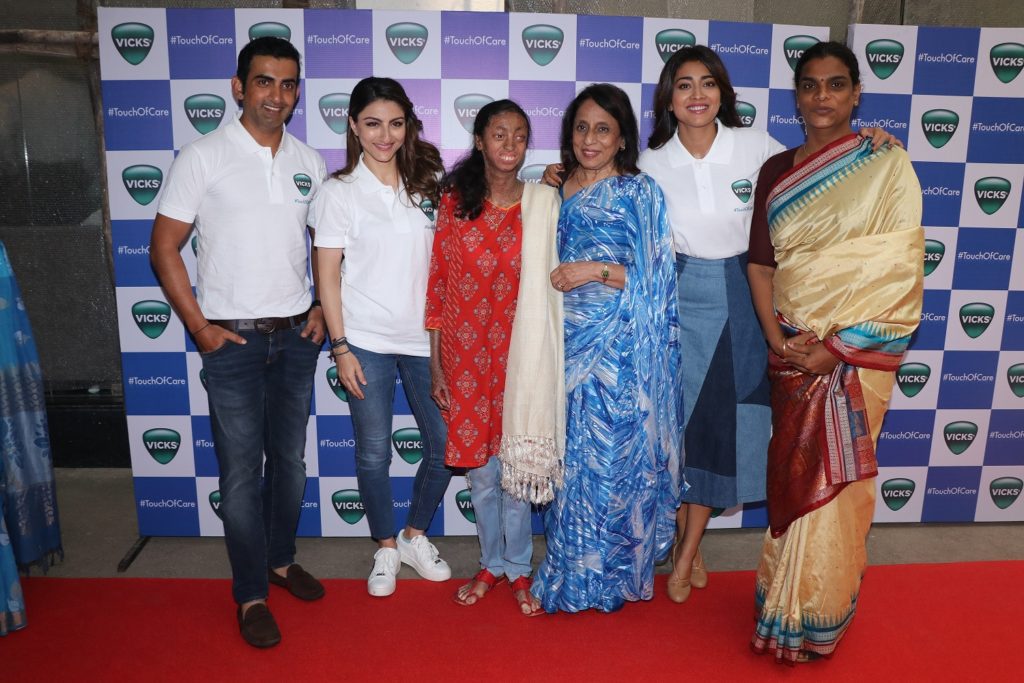 October 11, 2018 – Vicks, a brand synonymous with family and care, has launched the second edition of Vicks #TouchOfCare, its heart-warming campaign that went viral last year.
'Vicks – One in a Million' is yet another inspiring story, this time of Nisha, a young girl who has Ichthyosis, a genetic skin condition. The transformation of Nisha due to the love and care provided by her adoptive parents Aloma and David Lobo, forms the crux of this digital video.
The second campaign continues to spread the idea that 'Every Child Deserves the touch of Care'. Created by Publicis Singapore, the story is a first-person narrative by Nisha, an orphaned girl with Ichthyosis who was abandoned by her biological parents when she was just two weeks old. Her life was transformed when she was adopted by Aloma and David Lobo, who despite having children of their own, gave Nisha a family which showered her with unconditional love and the #TouchOfCare. The film gracefully captures Nisha's story as she sails through the challenges and complexities of life, with her mother and a family at her side. It beautifully depicts how Nisha, who is an extraordinary girl, leads an ordinary, regular life- one of hopes, dreams and challenges- and how Aloma has brought her up in a way that is no different from anyone else.
Overwhelmed with the response to Nisha's story, David andAloma Lobo, the parents of Nisha, the protagonist of the newly launched Vicks #TouchOfCare filmsaid, "We are delighted that Nisha's story is part of the globally acclaimed Vicks #TouchOfCare campaign. Our daughter's story could not have been told in a nicer way, and we do hope that the millions of people who see the Vicks #TouchOfCare film, are motivated to give unconditional love and care to vulnerable people, who need it the most."
Gauri Sawant, theVicks #TouchOfCareMom and Transgender Activistfrom the first season added "I am humbled with the recognition- that of a mother, the Vicks #TouchOfCare campaign has given me. Vicks' initiative of showcasing and supporting people who are representing extraordinary care in this world, is a source of hope for the world. I am personally overwhelmed with Nisha's story, and I am confident that people will shower her with the same love and affection that was given to me."
According to Ritu Mittal, Country Marketing Manager, Vicks India"Vicks, a brand synonymous with a generation of care in India, believes in the transformative power of care in human lives. The second edition of the Vicks #TouchOfCare campaign continues to spread the idea of 'family' beyond biological bonds. GauriSawant and Aloma Lobo are perfect examples of people providing extraordinary acts of care. They demonstrate how each of us is capable of lending unconditional love and extending care to every child who needs it. The first edition of the Vicks #TouchOfCarecampaign moved millions of people across the globe. We are confident that Nisha's story will have a similar impact on every person who sees the film."
On the occasion of the special screening of Vicks #TouchOfCare, cricketer GautamGambhir and actors Soha Ali Khan and Shriya Saran were present to lend support to Nisha.