Experts Underline New Trends In Healthcare Services Post Covid-19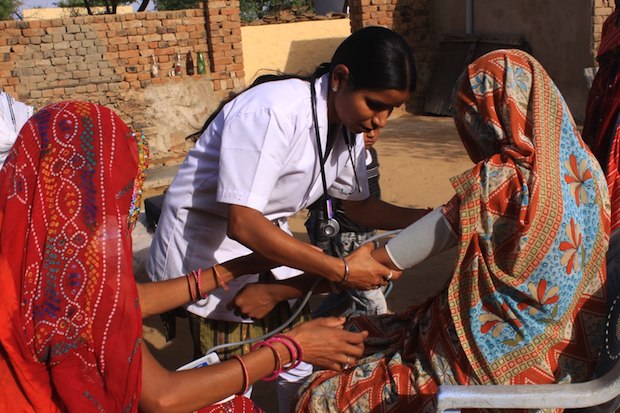 Pune, January 25, 2021: Covid-19 has given a push to many new healthcare services trends. From home healthcare to robotic surgeries people are preferring healthcare services in many new ways than before.
Home healthcare is emerging to become the next big trend in the healthcare industry in India. Experts mentioned that in the post-Covid – 19 world, people are preferring home-based healthcare services to visit the hospital.
Telemedicine consultation has increased in recent days. People are preferring robotic surgeries as it requires fewer hospital stays. In orthopaedics, patients are preferring the option of home-based physiotherapy over visiting a hospital every day post-operation for physiotherapy. New healthcare technology is allowing patients to undergo dialysis at home.
Experts mentioned that it is just a beginning and home healthcare has a lot to offer in the future. With many new start-ups coming up with their unique selling point of offering home-healthcare services, the multi-speciality hospitals are adding up home healthcare services in their list of services too.
Sudha Shrivastava, a 68-year-old from Pune, has recently started taking home dialysis. "In the last six months, I have visited the hospital only once. I have brought the entire set up of home dialysis. I update my doctor about my health conditions via teleconsultation. It was always comfortable and less risky to take up home dialysis in recent times when hospitals used to have many Covid-19 patients."
Dr Avinash Ignatius, nephrologist and transplant physician from Noble Hospital in Pune, said, "For those who are suffering from kidney-related problems, now have an option of peritoneal dialysis which can be done at home. In traditional hemodialysis, people need to visit a hospital around three times a month, while in peritoneal dialysis patients need to follow only once or so in a month. With fewer stays at the hospital, people can reduce their chance of infection. Also, some patients are opting to install home hemodialysis. In this case, a hemodialysis machine, along with all the support systems installed at home, and a dialysis technician goes to the home and does the dialysis for the patient."
"Also, teleconsultation is picking up a lot. Many patients suffering from chronic kidney diseases are preferring teleconsultation. Medical instruments like automated blood pressure monitors, weighing scales, pulse oximeters are now available at home. Those who have recently undergone kidney transplants need not come to visit a hospital for frequent follow-ups. By using these instruments at home they can give the update about their health condition to the doctor." He added.
Dr Ajay Kothari, the consultant orthopaedic surgeon from Sancheti Institute of Orthopedics and Rehabilitation, said, "Though in every scenario teleconsultation can not work, for those who are staying in a rural area, it is proving to be of great help. With the help of a local physician, a specialist in any part of the country is helping patients in rural areas. Also, around six months ago, we launched a redefining spinal robotic technology called 'O-arm spinal navigation' at our hospital. With this, we have operated on many patients with spinal problems using the non-invasive technique. Because of Covid-19, people are preferring robotic and non-invasive surgeries as they require less hospital stay, and hence chances of infection are less."
Minish Jain, an oncologist from Noble Hospital Pune, said, "Taking chemotherapy at home is still not popular in India. In certain kinds of cancers, certain treatments and chemotherapy can be given at home. In recent times, because people were afraid to visit hospitals, those who can afford, have started taking treatment at home. But hospital stay is still cheaper in India compared to taking treatment at home. So home healthcare for cancer patients is still a preference of those who can afford it."
Rupal Sancheti, director of home-based physiotherapy start-up HealYos, said, "During the lockdown when people suffering from chronic orthopaedic issues were not able to visit the hospital, home-based physiotherapy services helped such patients a lot in keeping themselves healthy. Also, wherever possible, the orthopaedic specialists avoided surgery and asked the patients to undertake home physiotherapy when Covid-19 cases were highest. Things like teleconsultation and online Physiotherapy are preferred options these days. People are finding home-based physiotherapy more convenient than visiting a hospital every time."
She added, "During the recent pandemic times, online physiotherapy sessions have become popular. Keeping this in mind we have recently launched 'HealYos' that will dedicatedly give home-based physiotherapy services. Through this, we are aiming to offer easy access to anyone who needs physiotherapy. For senior citizens, we are ensuring the quality of life by offering hassle-free home-based healthcare services of physiotherapy. With increasing nuclear families our physiotherapists are keeping senior citizens active."
Follow Punekar News: