Fact Check: No military lockdown in Pune, Police to take action against Fake message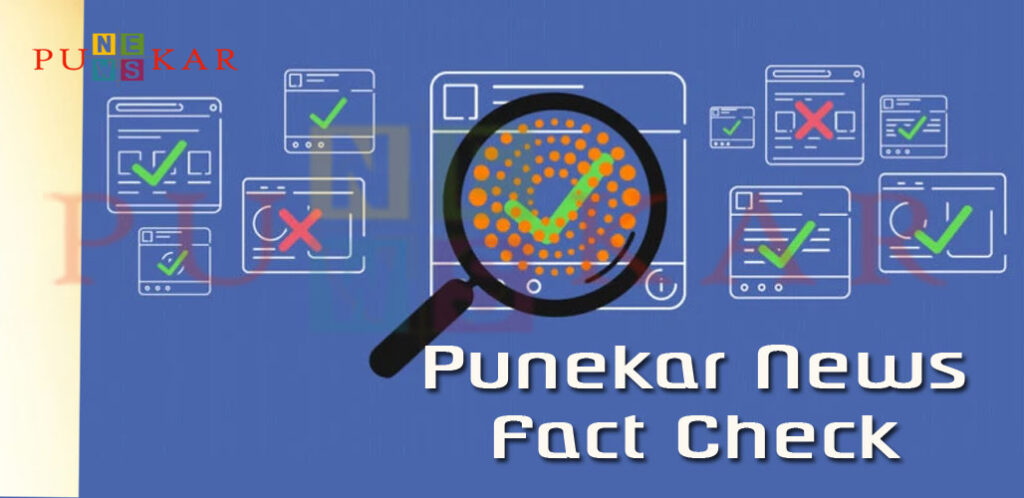 Pune, May 26, 2020: Army and Pune City Police have denied military lockdown in Pune after a message went viral on WhatsApp today about the same. Pune police have launched an investigation into the issue.
Pune City Police Joint CP (Law and Order) Dr Ravindra Shisve clarified that this is fake news and those who are trying to spread fake news will be traced and prosecuted. "Others should restrain from forwarding such messages as it also amounts to the criminal offence. Please don't fall prey to rumours and don't be the reason of the spread of fake news", he said.
The WhatsApp message reads, "Just received information Entire Mumbai and pune will be under Military lockdown for 10 days starts from sunday So please stock everything. Groceries vegetables. City is going to hand over Army. Might Udhav thackeray releasing Control. Only milk and medicine will be available…..please inform your Mumbai friends if one stays …..Maharastra Govt meeting is going on and total shut down of mumbai is expected to be announced this at anytime. All stationed n living @ Mumbai n Pune .. Pls note..Forwarded as recd."
However, both the Army and Pune police have denied the military lockdown in Pune. The officials said that an investigation has been launched trace the person who created the fake message by including the name of Maharashtra Chief Minister Uddhav Thackeray. According to officials, Maharashtra Police has launched a crackdown against people spreading fake messages and have already taken action against over 300 people across Maharashtra.