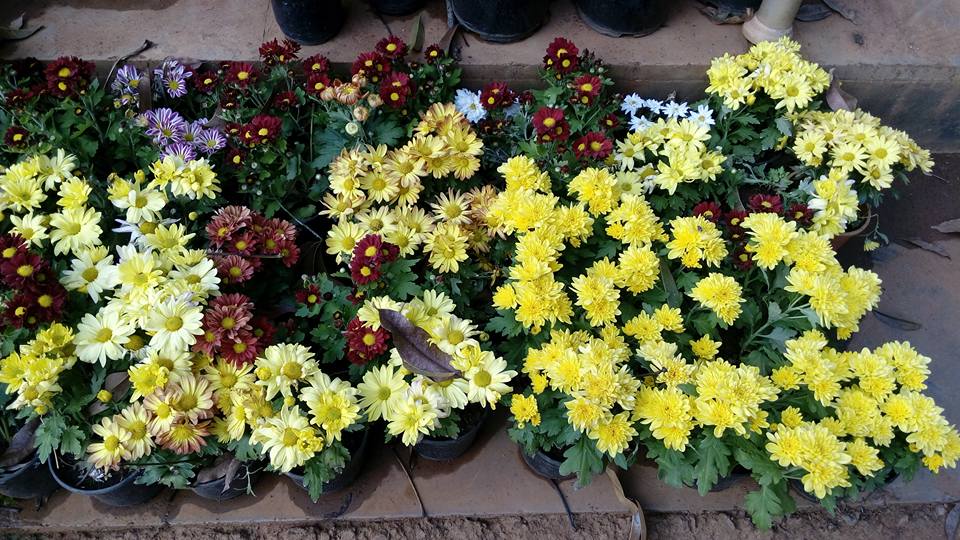 Tung, Sangli (Maharashtra) – Farming can be made profitable using modern technology. Vikas Nalwade of Tung village in Miraj taluka has turned night into day with the help of LED bulbs, to produce the best variety of Shevanti (Chrysanthemum) flowers in the non-season.
Since last year, he has been doing a new experiment in the field of Chetan. This year they have achieved success. In eight months, they produced flowers worth Rs six lakhs in one acre. This experiment of flowers has become a pilot for the farmers of the district. The light of 300 bulbs near the Yashwantrao Chavan yarn mill on Sangli-Ashta road has made people curious.
The Shavanti flowering season is in March, April, May. During this period the days are big and night are small. Hence there is good produce due to sunlight. Nalwade had a problem with sunlight due to the cultivation of Shevanti in non-season. He used 300 LED bulbs and turned night into daytime.
Originally this experiment was done in Germany. In South India, the experiment has also been successfully implemented. Nalwade who runs Vikas Hi-tech Nursery, Tung, learnt about the technique of artificial electricity. Last year, he started experiment with the help of some people. Once he succeeded, LED lights are being used on 15 acre. There are currently six types of agricultural produce. 12 types of flowering plants have been planted.
Six colorful Shevanti
Shevanti is seen as an alternative to marigold. Flowers have blossomed under their guidance. Flowers have markets in Mumbai, Pune, Hyderabad. Three varieties of Shevanti in Tung and six in Kavalpur have blossomed.
While experimenting with farming in search of new research in the field, I turned to Shevanti as alternative for marigold. Now its farming is increasing not only in the district but all over Maharashtra also, said Nalwade.
 Seedlings: 12 thousand in one Acre
 Bulb: 300/acre
 Electricity bill: Rs 3000/acre
 Agricultural Expenditure: Rs 1.25 lakh/acre
 Income: Rs 6 lakhs/acre
 Duration: 8 months