Filmmaker Camped Outside Shahrukh Khan's House To Get Movie Signed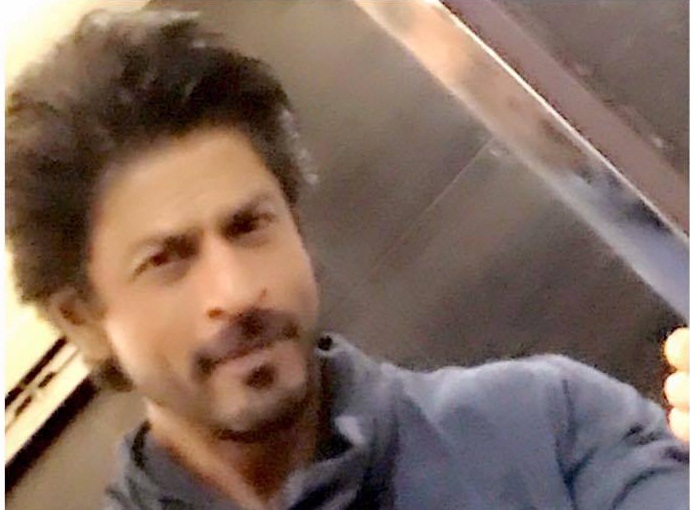 Mumbai, 12 January 2021: It would be a dream come true for any filmmaker to convince Shahrukh Khan for a project. An aspiring filmmaker has made one such attempt. For the past few days, a Bangalore-based filmmaker named Jayant Sege has been camping in Bandra outside Shah Rukh Khan's house Mannat so get his movie signed.
Jayant is constantly sharing updates about his days outside of 'Mannat.' From the first day to the fourth day, he has made several posts stating how he is trying to attract King Khan's attention. He has also been featured in Humans of Bombay.
Sharing his story, Jayant told the Humans of Bombay blog, "In August, when I came across an interview with Shah Rukh Khan where he said that he had not signed any new film since Zero, I was amazed. Then my mind wondered what would happen if I could convince SRK to act in my movie? So, I made a film poster overnight and tweeted it tagging SRK. However, nothing happened, but I was not able to get over the idea. Hence I retweeted it on my birthday. Finally, in December, I thought, why not go to 'Mannat' in Shahrukh Khan's Bandra house and tell him the script face to face? "
He later shared Shah Rukh Khan's dialogue, 'Kisi cheez ko puri shiddat se chaho toh puri kayenaat use aapse milane I lag jati hai," and said that he would wait outside 'Mannat' until Shah Rukh Khan signs his film. Jayant has reportedly named the film 'Project X.'