Finally, 17 domestic flights at Pune airport from May 25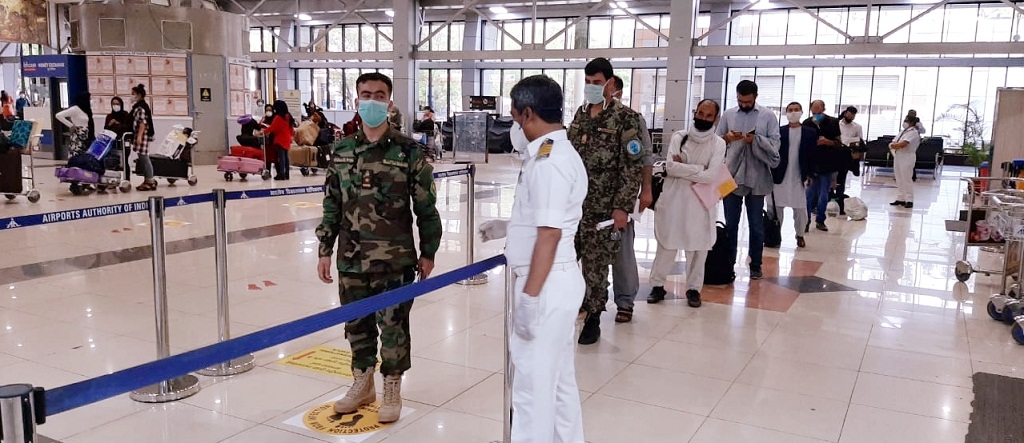 Pune, May 24, 2020: After waiting for clearance from the Maharashtra government, the Airport Authority of India (AAI) has announced that domestic flights will resume services from Pune airport from May 25. Initially, 31 flights were planned but actually, 17 flights by five airlines will be operational.
According to Pune airport authorities, all arriving passengers will be hand stamped and advised 14 days home isolation with self-monitoring of their health. They have been asked to co-operate with security staff to curb the spread of COVID19 disease.
This is how you can to travel to or from Pune airport: In compliance with the State Government guidelines, no app-based cab aggregators are available at Pune. The passengers have to travel to and from the airport either in their own vehicles. But there is no overnight or long term parking is available. Passengers can also make use of dial a rickshaw facility on mobile number 9859198591 (WhatsApp).
"As domestic flights are starting from 25th May and train services will also resume, CityGlide Auto is people's travel partner. To book an Auto people contact us on 9859198591 via WhatsApp. They can also tweet us on @RahulShitole11. Total of 350 autorickshaws is available to help people commute. All autos are running as per meter only", informed Rahul Shitole, CEO of CityGlide Auto, which has partnered with police to facilitate the travel.
Now flights from Pune to 8 destinations: Due to Coronavirus outbreak lockdown, the airport will operate 30 % of the total schedules for the summer season. The flights from Pune will be available for Delhi, Chennai, Cochin, Hyderabad, Kolkata, Bengaluru, Jaipur and Ahmedabad. Air India, Air Asia, Indigo, SpiceJet and Vistara will operate the flight operations.
There are markings for passengers to stand in the queue. Their body temperature will be checked thermal gun before allowing entry into the terminal building. If a passenger has any symptoms (for COVID19), he/she will not be allowed entry.
These rules have to be followed by passengers during air travel :
All passengers will have to give information about their health either through Arogya Setu App or by filling self-declaration.

Passengers will have to do web-check-in as check-in counters will not be functional at airports.

Only passengers who have done web check-in will be given entry into the terminal.

Limited operations (about one-third) will be allowed on the opening day (on 25 May).

Only one check-in bag will be allowed to be carried and airline companies will not provide food facilities in the aircraft.

Elderly people who also have other health problems, pregnant women and those going through other health-related problems, have been advised not to travel by air.

Body temperature check will be mandatory for all passengers.

Passengers must arrive at the airport at least 2 hours before the scheduled flight time and strictly follow the social distance rules.

According to the guidelines, boarding of passengers will start 60 minutes before the flight time of the aircraft and the boarding gate will be closed 20 minutes before the departure time.

All passengers must wear masks at the time of entry to the airport and thereafter throughout the journey. Those found symptoms of Covid-19 will not be allowed to travel.