FIR against Aditya Birla Hospital authorities for detaining BPL patient over bill payment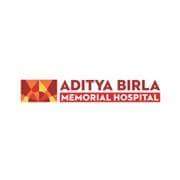 FIR against Aditya Birla Hospital authorities for detaining BPL patient over bill payment
Pimpri – The police had to intervene and release a 72-year-old patient who was allegedly detained by Aditya Birla Hospital authorities over bill payment issue. When his son went to meet him, he was allegedly stopped by bouncers and not allowed to meet him.
Based on the complaint from son of the patient Dashrath Arde, a resident of Pimpri, Wakad police station has registered a case against Aditya Birla Hospital CEO Rekha Dubey, administrative officer Rajesh Dubey and the bouncer for offences under sections 344 (wrongful confinement),323(punishment for voluntarily causing hurt) and 34 (common intention) of the Indian Penal Code (IPC).
According to police, the patient was admitted on August 8 and discharge papers were prepared on August 11. However, he was detained over payment of a bill of Rs 86,586 even though he was exempted as he belonged to Below Poverty Line (BPL). When his relatives including son came to see him, they were prevented by the bouncers deployed by hospital authorities. Later, the relatives called the police who rescued the patient and handed him over to his relatives.
Meanwhile, the hospital issued a statement on the issue. "The patient was admitted on 8th August and received proper treatment. While getting discharged his family had agreed to make the payment but then suddenly told us to consider the patient in IPF (Indigent Patient Fund) scheme. We informed the patient's family that there is a process and we cannot consider every patient under the scheme. However they kept arguing and 5 days post discharge they contacted MSW. IPF Scheme is created for the needy and patients who can afford the treatment should not take misadvantage of such schemes. Also, these self-proclaimed social workers should understand the protocols and not take advantage of their position", shared Ms Rekha Dubey, CEO, Aditya Birla Memorial Hospital.