Floods : Want to send relief materials, Pune city police co-ordinating efforts
Sumit Singh
Pune, August 10, 2019 : After Chief Minister Devendra Fadnavis appealed people to contribute to Chief Minister Relief Fund, people have been donating generously. About 4.25 lakhs people have been evacuated from flood hit areas of Sangli and Kolhapur districts.
Now Pune city police is co-ordinating relief materials being sent from Pune. "DCP Mitesh Ghatte, Mobile 9049921075, from Pune police is coordinating efforts to support. Those will may contact him. Some requirements from relief officer from Revenue commissioner as below. Let us do our best, as always", Commissioner of Police Dr K Venkatesham appealed.
"We are facing flood situation in some districts. State Government is giving best & coordinating relief & rescue efforts. Many social organisations are also actively engaged with Govt. Also,I appeal everyone to contribute offline / online via #CMReliefFund", CM Fadnavis tweeted.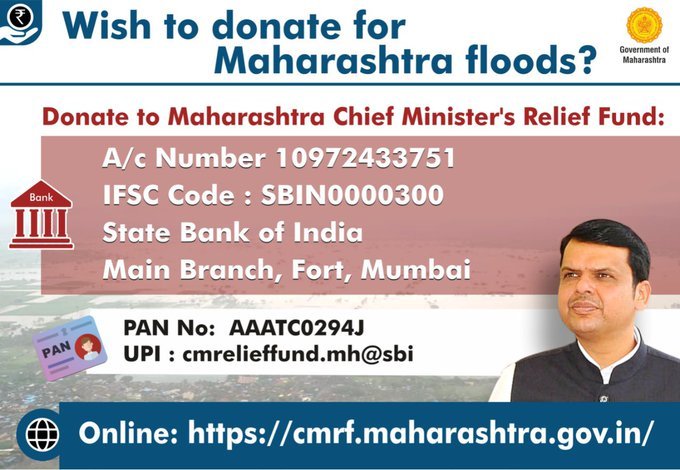 Follow Punekar News: