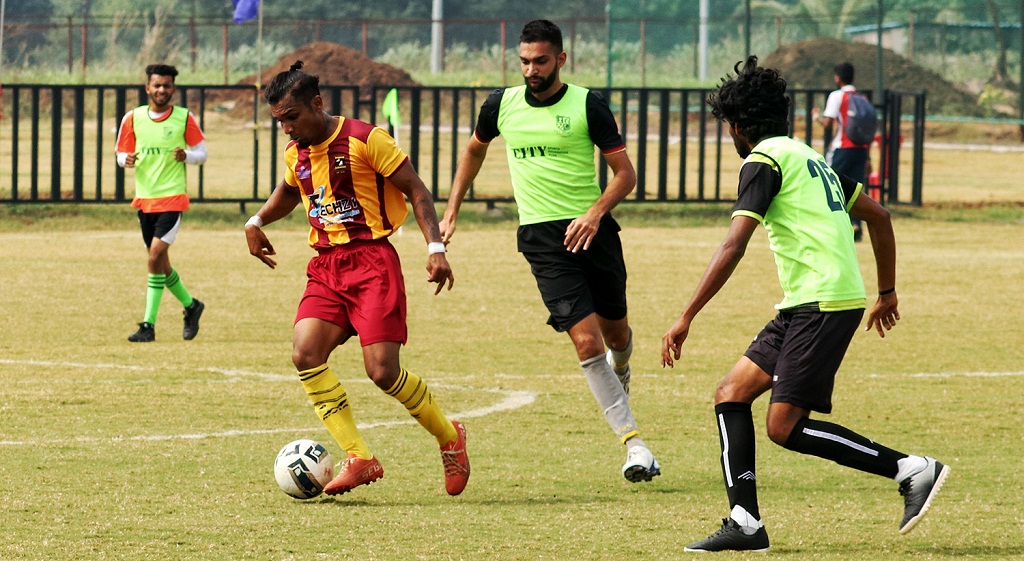 Pune, 14th November 2021: Giantz 'A' and Snigmay F.C logged easy wins over their respective opponents to advance into the next round of the inaugural City Cup 2021 knock-out tournament at the City Sports Arena, Moshi-Pune, on Sunday.
On Day 2, Giantz 'A' won a ten-game thriller against Bopodi F.C winning 7-3. A first half brace by Abhijeet Dhanawade (13th & 30th) apart from a goal by Kapil Pachpinde (14th) helped the winners take a 3-0 lead at half time.
In the second half, a three-goal effort by Nishant M (43rd, 69, 70th+3) was the feature of Giantz 'A' win with Abhijeet M (45th) chipping in.
For Bopodi F.C Ronnie Rozario (44th), Stephen K (47th) and Rohit Kshirsagar (62nd) reduced the margin.
In the second match, Snigmay F.C scored a 5-0 win over Infants FC. Two-goals from Pratik Sable (14th,68th) and a goal each by Subodh Lama (41st), Sumit Bhandari (58th) and Prateek Patil (66th) accounted for the rout.
RESULTS
Giantz 'A': 7 (Abhijeet Dhanawade 13th, 30th; Kapil Pachpinde 14th, Nishant M 43rd, 69th, 70th+3; Abhijeet M 45th) bt Bopodi F.C: 3 (Ronnie Rozario 44th; Stephen K 47th; Rohit Kshirsagar 62nd)
Snigmay F.C: 5 (Pratik Sable 14th, 68th Subodh Lama 41st, Sumit Bhandari 58th; Prateek Patil 66th) bt Infants F.C: 0 
ADVT