GGIS organised plog run-'Swachta Hi Seva' to mark Gandhi Jayanti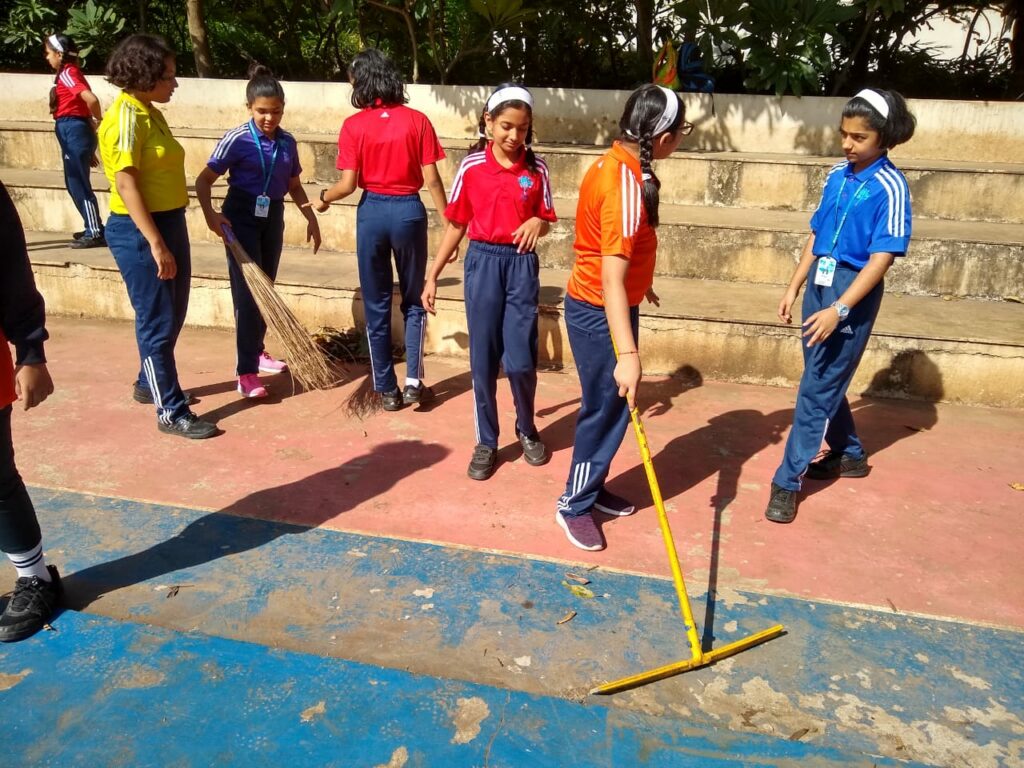 PUNE- Nearly 600 students and staff of GG International School took part in a 5 km plog run event –'Swachta-Hi-Seva' organised by the school on the occasion of Gandhi Jayanti. A plantation and cleaning drive was also undertaken.
The students ran or walked a distance of 5KM and on the way picked up any form of plastic waste they found littered on streets. After picking it up they dropped the plastic waste in nearest waste bag available with the volunteers of the event. The plastic waste was later collected and sent to organisations working towards recycle and reuse of these non-bio-degradable products.
"We organised this event, because the school firmly believes in sensitizing students towards the environment and also teach them responsibility towards their own city. We were happy to be a part of the Fit India Movement" stated principal, Bharti Bhagwani.
"Participation in such events is very important as it gives students exposure to see the problems firsthand and contribute to solve such problems. This clearly reflects that slowly but steadily we are moving towards change and a greener, cleaner India" opined Sonu Gupta, Chief Mentor, GGIS.
The event was flagged off at 6:30am in the presence of Vindo Kudale, Jaiprakash Goel and Geeta Goel. The route taken by the students of GGIS was: GGIS-Sant Tukaram Nagar – Nehru Nagar – Magar Stadium – Return and a total distance of 5kms was covered during the Plog Run.