Goel Ganga Foundation gives away Guruvarya Awards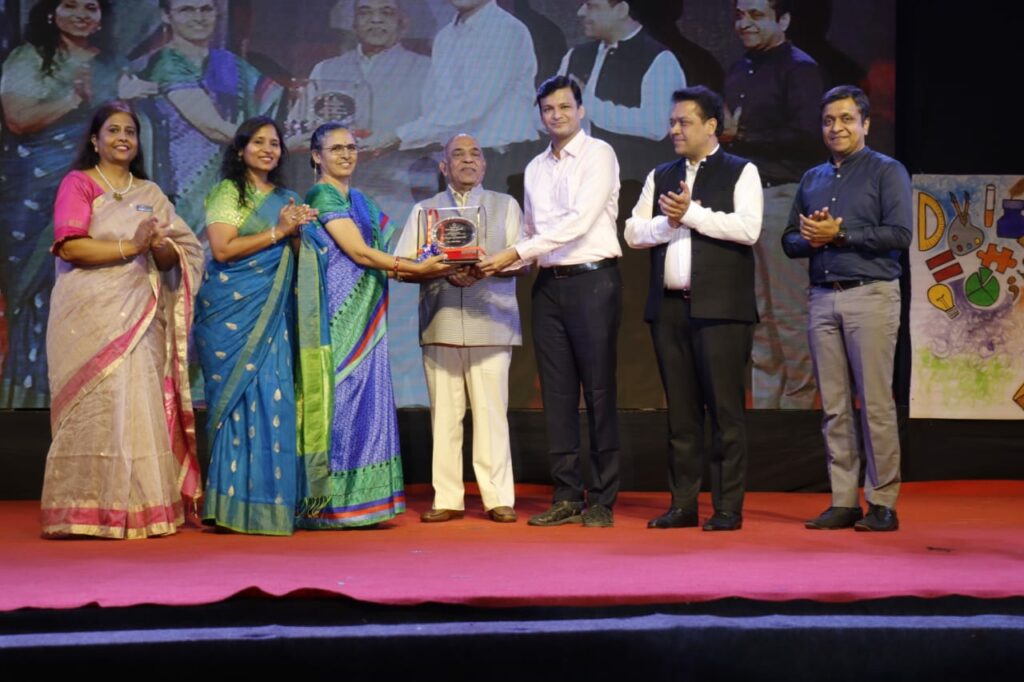 18 December 2019, PUNE- "The winners get adulation, appreciation and recognition but the real people behind their success are rarely acknowledged and honoured, be it parents or coaches. The Guruvarya Awards is a true way to show respect and gratitude to these people behind the curtains, said Vishal Solankhi-Education Commissioner. He was speaking at the annual award event organized by Goel Ganga Foundation.
Present on the occasion were Education Commissioner Vishal Solanki, Founder and Chairman – Goel Ganga Foundation Jaiprakash Goel, Chief Trustee-Goel Ganga Foundation, Geeta Goel, Atul Goel, Sonu Gupta, Arun Gupta, Historian Shivprasad Mantri, Ex Vice President of Iskcon Bal Govind Das, Principal of Goel Ganga International School – Bharti Bhagwani.
The Guruvarya Awards-2019 were conferred on eminent individuals, parents and coaches who have created opportunities from adverse conditions and achieved success. The Most Inspiring Sports Family award was conferred on Lalita Raina (mother of international tennis player, Ankita Raina) while Radhika Dalvie, Recipient of President's Award and Founder of Arun Ashray was felicitated with Award for Transforming Lives for her phenomenal work in rehabilitating homeless children. Award for Best Childcare went to Leena and Suryanarayan Patnaik, parents of International Swimming Champion Camilla Patnaik (a child with Down Syndrome) while Sanjay Kamble coach of Indian Rugby Team Captain Vahbiz Bharucha was named for Most Inspiring Student Mentor Duo which was collected by Bharucha. Mrs and Mr Kapshikar were felicitated under the category of Experiential Parent for giving their daughters a platform to learn unconventionally by adopting home schooling and facilitating experiential learning.
The parents are the first guru of their kids. Hence, this Guruvarya Award recognizes the immense grit, determination and hard work of family and coaches which defines the path of success for their pupils. , echoed Atul Goel.
A "Parent Conclave" was organized wherein Renowned Psychologist Shridhar Maheshwari, who has a huge fan following on social media platforms, stressed on the need of having a friendly relationship with kids, spending quality time and communicating on various issues will help forming a strong bond. Dr Manish Jain from IIT Gandhinagar spoke over the need of acquiring practical knowledge than rote learning while Shivaprasad Mantri (VP, VIT Group of Institutes) will express his views on "Zero Tolerance on Core Values drawing life learnings from Shivaiji Maharaja's unparalleled career and accomplishments". Preity Baney (Life Coach) addressed parents on "How to be a Buddy to your Adolescent Child.