Government has been successful in dealing with every kind of terrorism: Shri Rajnath Singh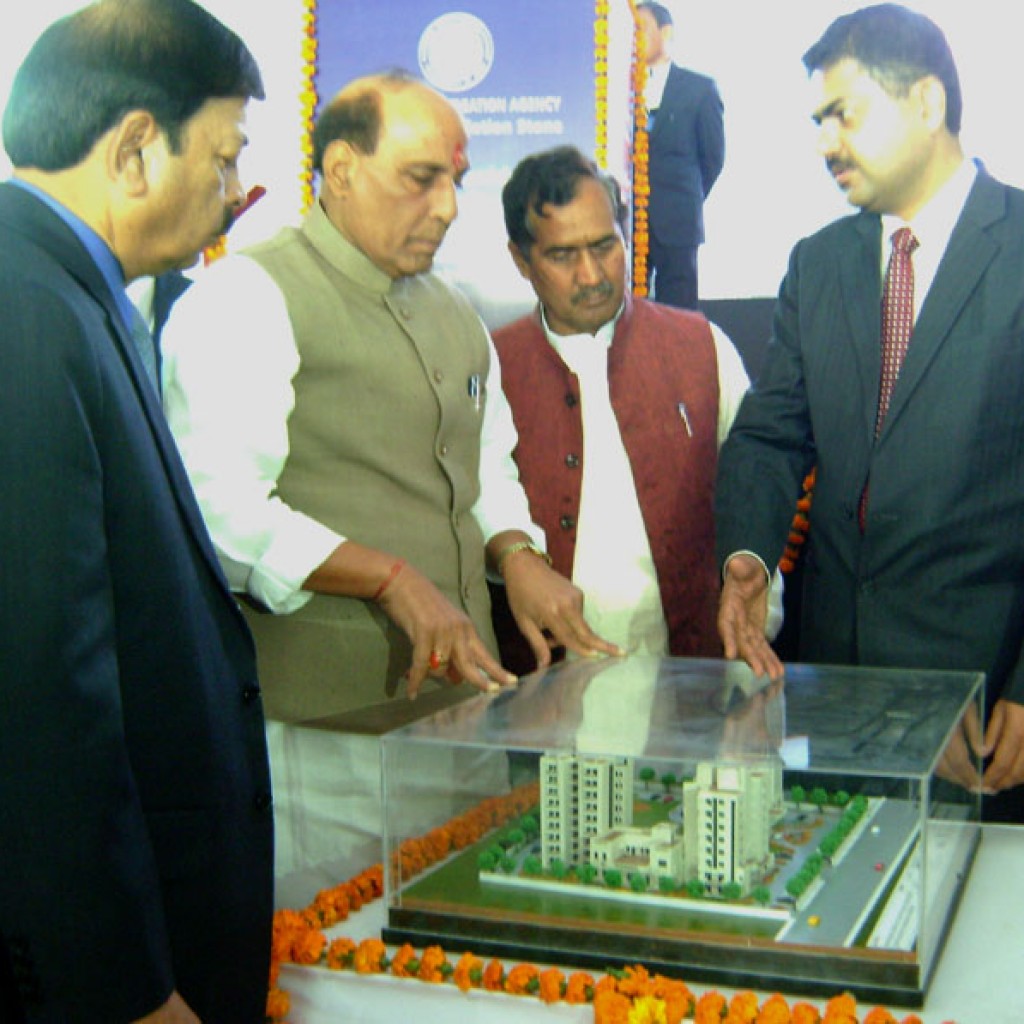 Hi-tech investigating agencies are imperative because criminals resort to hi-tech methods.
The Central Government has been successful so far in confronting and overpowering challenges in the form of terrorism and others across the country. The Union Home Minister Shri Rajnath Singh said that internal security of the country is also important along with strengthening the border of the country. If the country is not safe then the dream of development of country might not be realized," said Shri Rajnath Singh. The Union Home Minister Shri Rajnath Singh was speaking on the occasion of laying the foundation stone of regional office premises and residential complex of National Investigating Agency (NIA) in Lucknow today.
[useful_banner_manager banners=1 count=1]
Lauding the workability of NIA, Shri Rajnath Singh said that NIA has proved itself time and again whenever it comes to dealing with complex matters pertaining to security and safety. In terms of probing the crime, the success percentage of NIA has been 95% and in ensuring punishment to culprits it is 92% which is indeed commendable. This high success rate in no terms is less than 100%, said Shri Rajnath Singh while addressing the people present there.
The Union Home Minister said now the pattern of crime has become hi-tech, therefore it is absolutely necessary that the method of investigation should also be hi-tech. For the same NIA has been marching ahead in the right direction, he said. In the new premises NIA would be able to effectively use the modern techniques to combat crime, he added.
The Union Home Minister also said that presently the world confronts the challenge of ISIS, but in India there is no threat of it. Because the high values of life refrain our youth from joining this organization, he said.
Presenting the achievements of NIA in the programme, the Director General of NIA Shri Sharad Kumar said that after Mumbai serial blasts the need for having an integrated professional investigating agency was felt in country. That's why on January 19, 2009 NIA was formed. This agency looks after international and inter-state issues pertaining to terrorism and naxalism, said Shri Sharad Kumar.
NIA in last 6 years has investigated about 112 cases. The Lucknow branch of NIA was established on May 20, 2012. It deals with key security related issues pertaining to states like Uttar Pradesh, Uttarakhand, Madhya Pradesh, Chhattisgarh, Bihar and Jharkhand. Presently the office of NIA was a rented one and the new building premises is targeted to be constructed in 18 months with a likely cost incurred on it Rs 52 crores.
State Minister of Uttar Pradesh Government Dr Shiv Pratap Yadav was also present on the occasion. He assured that state government is committed to provide all help to Central investigating agencies.