Government of India Conducts Emergency Alert System Test On Smartphones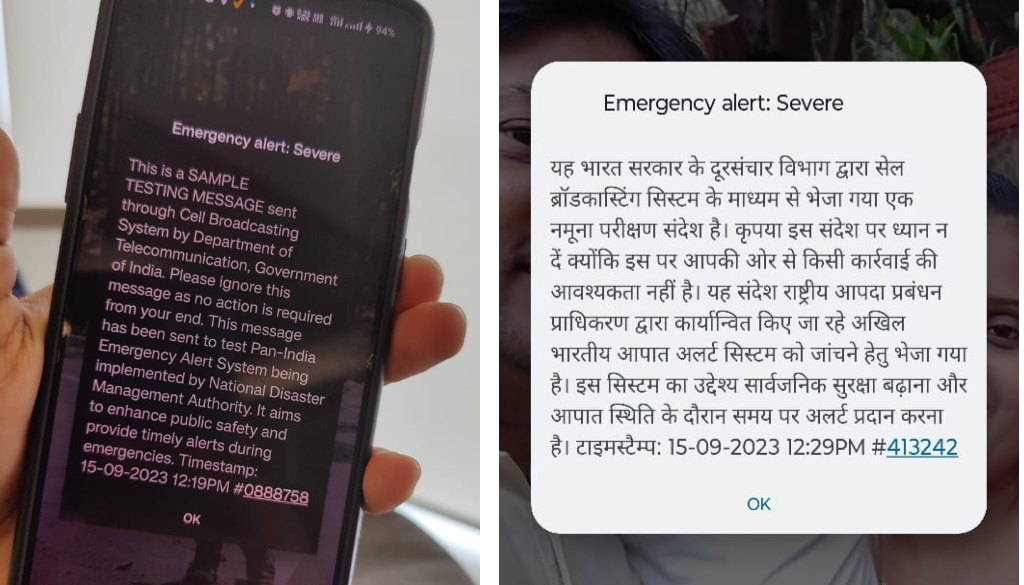 New Delhi, 15th September 2023: Smartphone users across India today received an unexpected message accompanied by a loud alert sound on their screens. This message, however, was nothing to cause concern but rather part of a comprehensive Emergency Alert System test initiated by the Government of India. In the interest of public safety, it's crucial to understand the purpose and significance of this message.
The message, in question, read as follows: "This is a sample test message sent by the Department of Telecommunications, Government of India, through the Cell Broadcasting System. Please ignore this message as no action is required on your part. This test message is being implemented by the Pan-India Emergency Alert System, with the objective of the National Disaster Management Authority being to enhance public safety and provide timely alerts during emergencies."
The testing of this system is being overseen by the National Disaster Management Authority, an agency of the Government of India dedicated to enhancing public safety during emergencies. The primary goal of this initiative is to establish a robust and efficient mechanism for delivering emergency alerts to the public, ensuring timely and effective communication during critical situations.
This collaborative effort between the Government of India and the National Disaster Management Authority aims to keep the public informed and safe during emergencies such as tsunamis, earthquakes, and floods. By sending advance warnings to smartphones, the government seeks to ensure that individuals and communities are well-prepared and capable of taking appropriate action when faced with natural disasters or other emergency situations.
If you received the test message on your smartphone, there is no need for undue alarm. Instead, it signifies a step towards enhancing public safety and disaster preparedness across the country. The Government of India remains committed to safeguarding its citizens and ensuring that they receive timely and critical information during times of crisis.
As the Emergency Alert System continues to be fine-tuned and expanded, the government encourages the public to stay informed about its operation and the benefits it brings to the nation's collective safety.